Rendering & 3D Benchmarks
When it comes to rendering and 3D workloads it seems the AMD platform is less sensitive to host DRAM sub-system. Or better yet, the limits are not DRAM performance but the CPU itself which is not able to take advantage of the additional memory bandwidth provided by the higher DRAM speed. Performance gains are smaller than they are on the INTEL DDR5 platforms.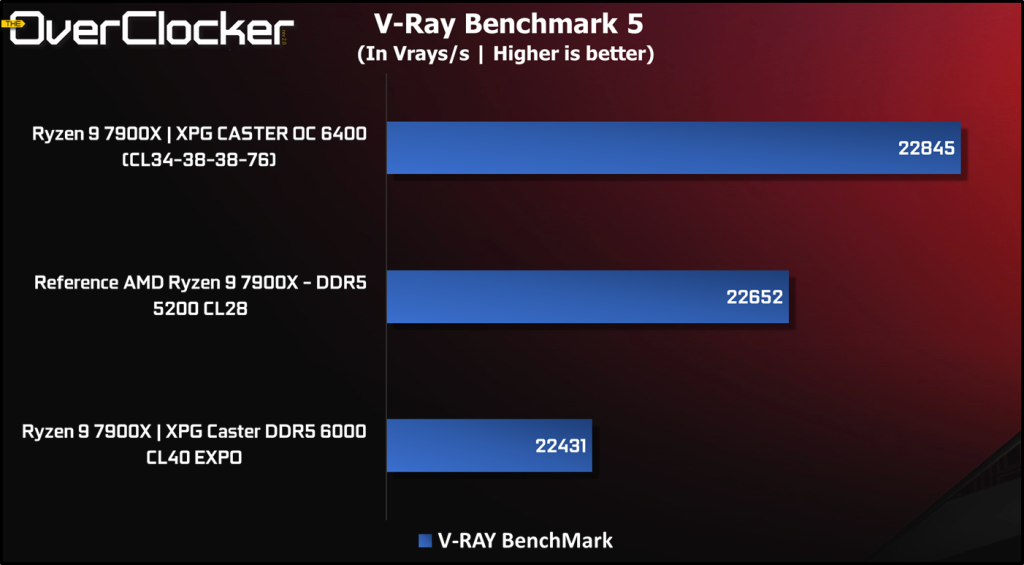 3DMark exhibits similar behavior to the offline rendering benchmarks. The advantage of the added DRAM bandwidth is unrealized, largely because of the CPU. I suspect on the upcoming AMD X3D CPUs, the difference will be even smaller. Still it is worth running the EXPO profile or even better, the overclocked settings.
Next up is gaming benchmarks
---