Benchmarks and Performance Analysis
First up we have memory bandwidth and latency. Out the box the XPG CASTER DDR5 6000 set delivers better performance than the standard DDR5 5200 spec AMD CPUs are rated for.
Latency being a function of both operating frequency and timings shows that the EXPO profile has a slightly higher latency than the default DDr5 5200 settings.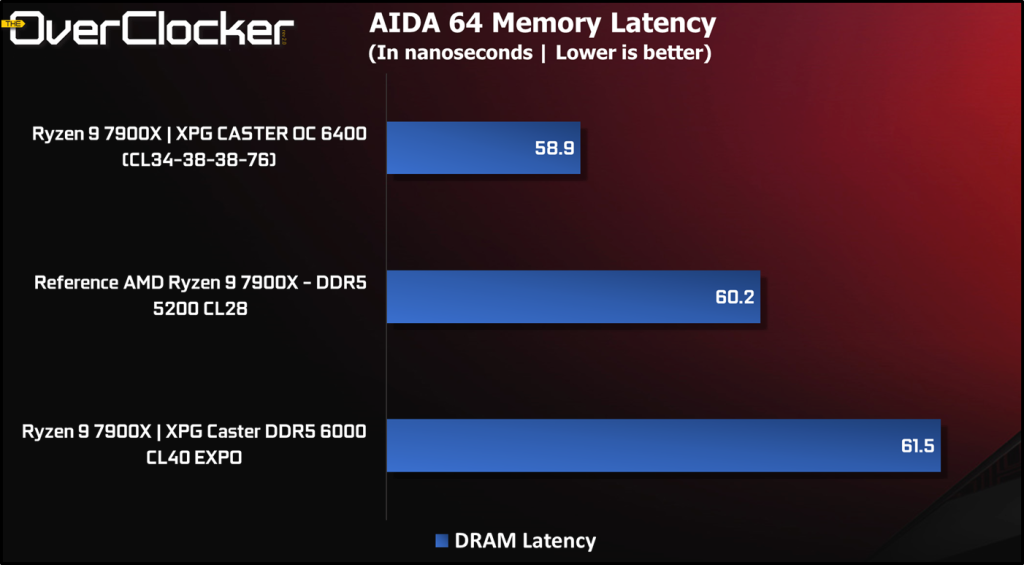 Super Pi behaves as expected, showing substantial improvements with the EXPO profile over standard DDR5 5200.
Y-Cruncher wraps it up showing the overclocked DDR5 6400 settings outpacing the EXPO profile, by some margin.
Synthetic benchmarks continue on the next page
---