ADATA SU750 512GB SSD Review
ADATA SSD Tool Box
---
The SSD Toolbox should be familiar to many, as I've covered this in previous ADATA drive reviews. What you can do here is the typical drive diagnosis, system optimization (triggering TRIM, disabling windows services which may compromise performance etc.) and a host of other functions related to the drive. It's easy to use, simple and straight forward.
Most of these toolbox suits are identical, so there's not much to cover which we previously didn't.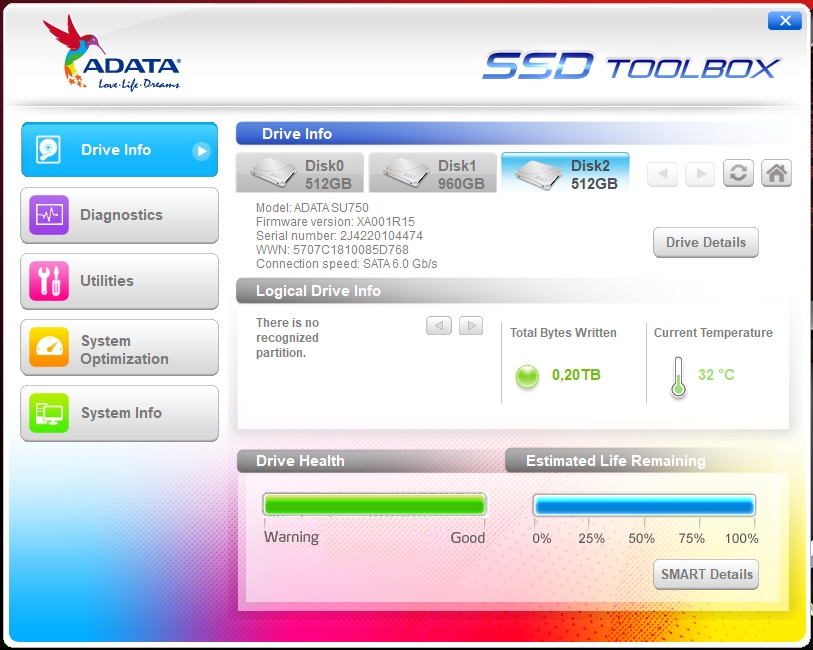 Much like the firmware update feature for other ADATA drives, clicking update takes you to the product landing page.
---
You are here: Page 3 – ADATA SSD ToolBox