Cougar Havoc BT Wireless Gaming Headset Review
WEB: COUGAR MSRP: US $64.90 | ZAR TBD | AUTHOR: Neo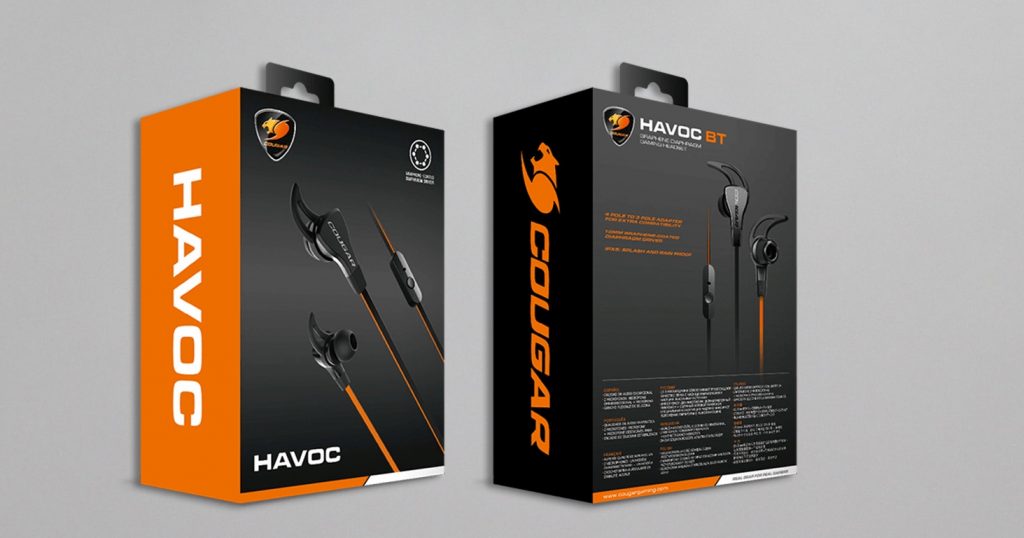 Several weeks ago I reviewed Cougar's Attila gaming headset and I came away from that review impressed by the value it offered. This time I have a higher quality headset in the form of the Havoc BT, which is in itself a follow up on the original wired mode only, Havoc headset.
Unlike with the Attila set, the Havoc BT offers a better sonic experience which is likely part of the reason why they cost twice as much. That said, going from around $35 to $65 still places the Havoc BT in the more affordable or entry level range of headsets. Unlike with the Attila, there's a single in-line microphone, but that's hardly a concern I think. Overall it doesn't take much to see that this is clearly a better headset.
The most immediate differences between the Havoc BT and the Attila headset is in the audio production. The superior sonic performance is obvious, regardless of which of the included buds you may choose to use. This is of great importance as well, because had it offered exactly the same performance in this discipline as the Attila, it would be a tougher sell for anyone. Fortunately this set offers comfort, a decent battery life and a respectable list of accessories. All which go into making this the best in-ear gaming headset I've used to date.
Specifications
Interface
3.5mm 3-pole jack ? BT 4.1 with aptX
Drivers
10mm Graphene Diaphragm
Headphone Sensitivity
108dB @1KHz
Frequency response
10 – 20,000 Hz
Impedance
32 Ohms @ 1KHz
Frequency Response
20Hz – 20,000 Hz
In Line Mic Impedance
< 2.2K Ohms
In Line Mic Type
MEMS
In Line Mic Sensitivity
42dB @ 1KHz
In Line Mic Frequency
100Hz – 10,000Hz
Compatibility
PC, iOS, Android phone, console
Where one of the Attila's strong points were its connectivity options, the Havoc BT fairs just as well. You can connect to almost any Bluetooth device you can think of, along with other devices which have a 3 pole 3.5mm socket. Despite the claimed 8-hour battery life, when that runs out – you simply use your headset in its wired mode. For all know, 8 hours on paper seems to be a long time, but vendor claims about battery life are rarely manifest in the real world (Corsair's Virtuoso headset is a great example of this). Moreover, gaming sessions can and often do last longer than 8 hours in a single day. Precisely why it was a good idea to have this wired mode as an option.
---
You are here: Page 1 – Introduction