Cougar Havoc BT Wireless Gaming Headset Review
Conclusion
---
In closing, Cougar has once again produced a worthwhile piece of kit that I'd not hesitate to recommend. You receive wireless connectivity, wired connectivity and above average sonic performance at this price. In terms of value for money, the Havoc BT is just as good as the Attila headset. In some respects, its better as you can be completely cable free without sacrificing audio quality courtesy of the aptX support.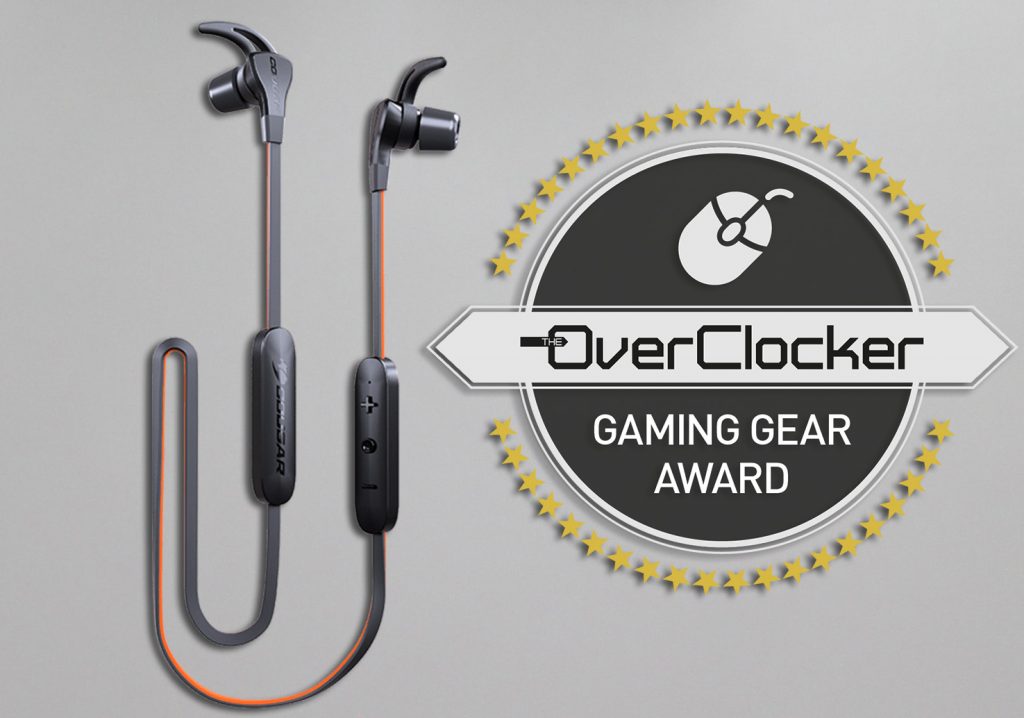 I would have given this headset a value award any other time, but after the time I've spent with it, especially when gaming. The Havoc BT are deserving of the Gaming Gear award. Their competence at gaming make them an easy replacement for most if not all over-ear cans I have at anywhere near this price.
The Cougar Havoc BT was quite surprising. I had expected similar audio quality to the Attila, save for the addition of Bluetooth connectivity. However, what the Havoc BT brings with it is not only this wireless connection, but a more versatile audio experience. Unlike the Attila that's best used on the go or as a backup set, the HavocBT is well worth being your main gaming headset. You'd be doing yourself a great disservice if you overlooked this set the next time, you're in the market for in-ear gaming earphones. Cougar once again delivers the goods.
---
You are here: Page 6 – Conclusion