GIGABYTE Z490 AORUS PRO-AX Review
UEFI & Testing methods
---
GIGABYTE has once again updated their UEFI, making it a lot better than their previous efforts. We have a full HD mode which offers smooth and fairly snappy navigation. Items are grouped better and a number of changes are what many enthusiasts have solely missed for years. Its good to see GIGABYTE raise the bar here in favor of something a lot more reflective of the quality of the boards.

Not all is well though, there are still remnants of some puzzling logic. For instance, the loadline scaling graph only changes when you've actually selected the level. If you just scroll through the available options, the line remains at the lowest level. There's also throwback to a cheesier time in the use of AUTO, NORMAL and STANDARD to represent exactly the same setting. Not sure why options labelled one through to five or to six are not an option.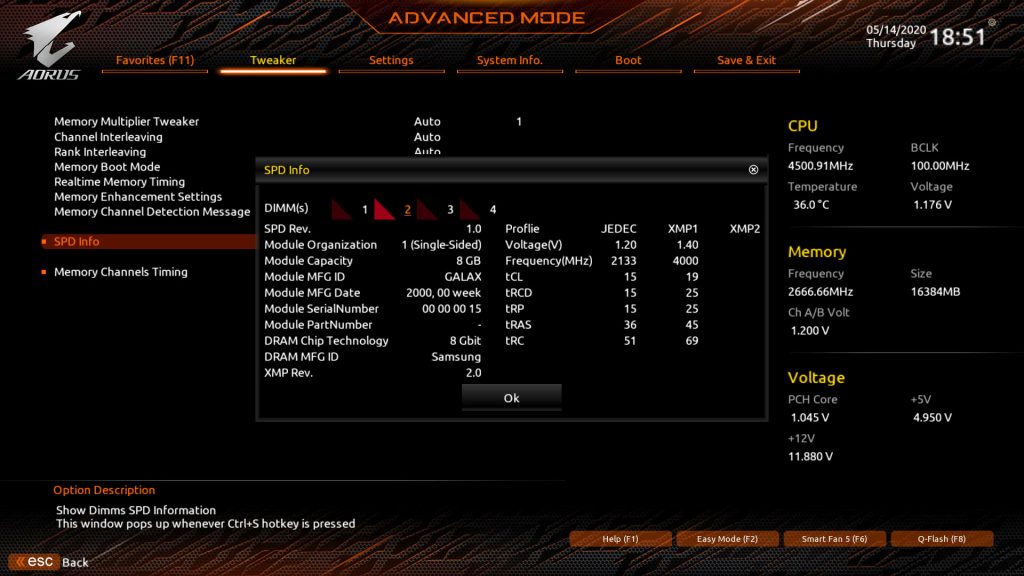 Testing was done on the earliest BIOS available – F3 (Latest is F5b). As such these numbers will likely improve by the time you get to use this motherboard. Use the following results only a reference.
Test Configuration
 Testing Components
CPU
Intel Core i9 10600K
Graphics Card
Palit GeForce RTX 2080 Super GameRock
DRAM
GALAX Arduino HOF DDR4 4000 2x8GB
Storage
WD Blue 2.5″ 250GB SSD
Power Supply Unit
CORSAIR AX1500i
Operating System
WINDOWS 10 X64 (2004)
Cooling
EK Phoenix 360 CLC
Again, testing was done on an earlier BIOS so these numbers may be updated at a future date
---
You are here: Page 5 – UEFI & Testing methods