GIGABYTE Z490 AORUS PRO-AX Review
Power
---
Power on the PRO-AX is delivered via a 12+1 configuration. The controller is unknown to me, but I did spot the familiar Vishay SiC620A power stages. On GIGABYTE's site, these are supposedly 55A power stages, but the datasheet lists them as 60A units. I doubt GIGABYTE would underrate the power delivery of their motherboard, so I suspect it could be a different part number. Whichever the correct figure, the total current capacity for the board should be well over 500A.
With the advent of multi-core, high-frequency CPUs, we've seen CPU power become more of an issue. At the very least, it's forced board vendors to make adjustments to how they design their power circuitry. GIGABYTE has taken this change seriously and as we can see, a board at this price features better components and designs than ever before. One can't speak for future CPUs, but right now, the PRO-AX can handle anything LGA1200 has to offer.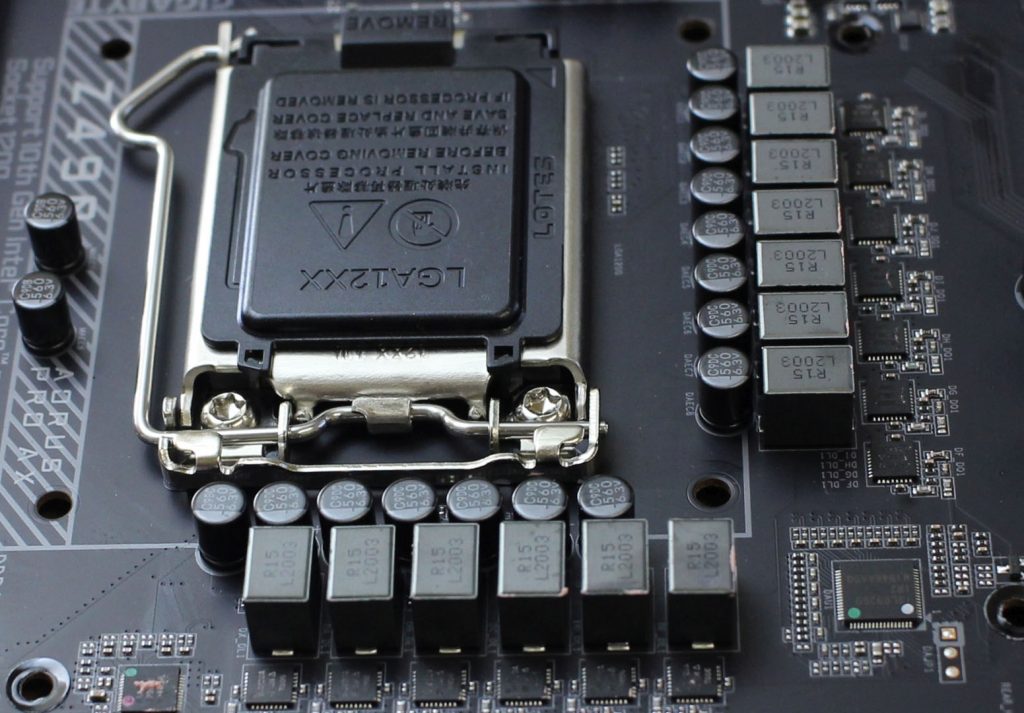 Power to the PRO-AX is delivered through an eight and four-pin connector. For the Core i5-10600K, a single eight-pin solution is enough. No matter the clock frequency, there should be enough power for any CPU you could install. Overall, it's a solid design that's quite a surprise in this segment.
---
You are here: Page 2 – Power