ASRock X570 Taichi OC Review
Dram performance tuning
DRAM overclocking
Finally, we get to the more substantive part of the review. Over the last two months with which Ryzen and the X570 platform has been with us. We've seen plenty of updates for the AGESA and just general BIOS tuning from all vendors. What I can say is that since day one, I've had little to no problems with this motherboard. Granted I was not testing for anything in particular that may expose some obscure weakness in the motherboard. Even then, having gone through the previous motherboards, on day one the X570 Taichi brought the best of the motherboards I'd used thus far into a single solution.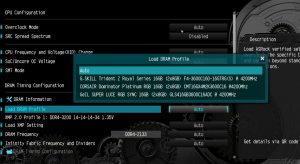 Part of that is the simple and straight forward DRAM tuning. It's the same as on other boards, but for some reason getting up to speed here proved to be so much quicker, despite not using any of the three profiles provided within the UEFI.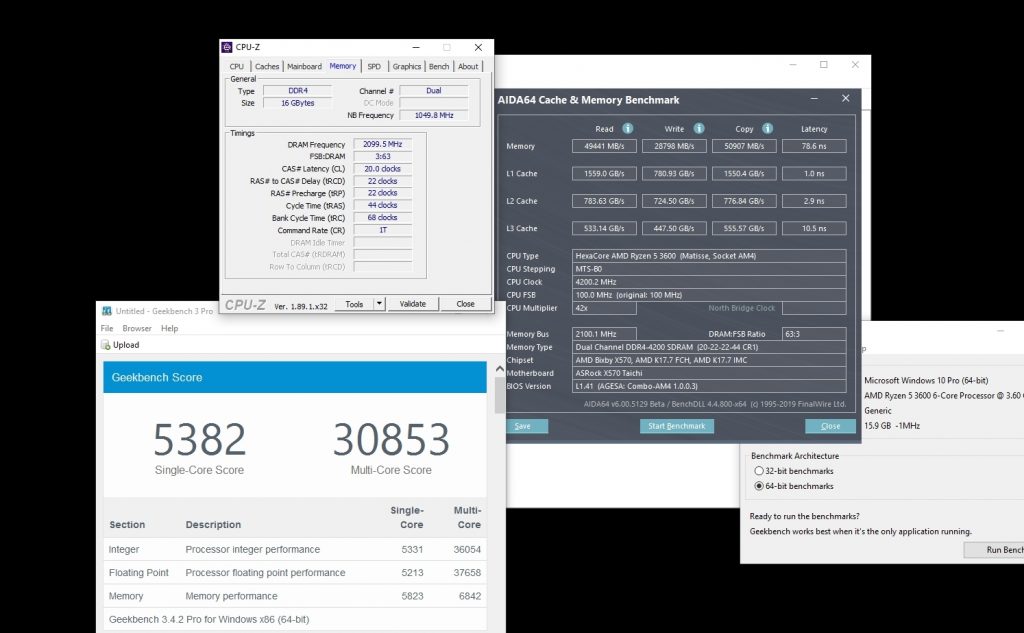 These three are all for 4200MT/s operation. Two proved usable with all sticks of memory tested, but the GeIL profile failed to load with just one set. Not an issue since this also happens to be the worst performing profile imaginable (see pic above) with timings that are anything but appealing for everyday use. If you are in any way inclined to run memory at 4,200 use manual tuning or use the CORSAIR and G. SKILL profiles. They aren't great by any means (running IF/MCLK out of sync will always result in this regardless of the board) but do provide better performance as you can see below with the Corsair profile.
You are here: Page 6 – Dram performance tuning