ASRock X570 Taichi OC Review
Hardware
Power Circuitry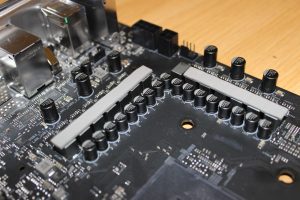 Without going into too much detail (for that you should check out the BuildZoid's VRM analysis over at (GamersNexus). What ASRock has done here may not be as radical or as advanced as what we saw on the Aorus X570 Master, but that said, it's still more than enough to power any AM4 CPU the board could support supporting up to 600A power draw just from the CPU.
The VRM is a 14-phase configuration, 12 phases for the CPU core power and two phases for the SOC. The board uses an Intersil seven channel PWM controller in a six plus one configuration. So that's six direct phases to the CPU and one to the SOC using ISL6617 doublers to achieve the aforementioned 14 phase count.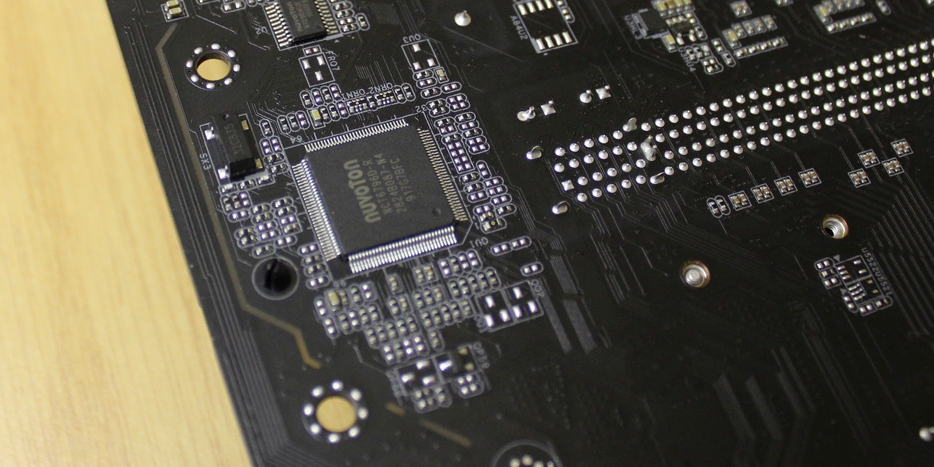 Note the above isn't an IC that has anything to do with the PWM controller, just a picture so you can see the biggest IC on the back of the board.
Memory Support
For this motherboard, I was not able to get any confirmation as to what the DRAM topology is (Daisy Chain or T-layout). Ideally daisy chaining the DRAM signal means DRAM overclocking is great or better for two DIMM setups, but as a compromise will not work as well with all four DIMMs populated. At least that's the theory anyway.
With the X570 Taichi, the board states that it supports memory dividers upwards of 4,666MT/s but only in two DIMM operation. The highest DRAM operation frequency for four DIMMs (single sided) is 3733MT/s. This leads me to suspect that the board makes use of T-Topology for the DRAM. However, I can't confirm this. Suffice to say, the two high frequency DRAM kits on this board are the Corsair CMK16GX4M2F4400C19 and Patriot PVS416G440C9K, both Samsung B-die kits. So technically nothing stops any other kit using the same ICs from reaching the same frequencies.
Interestingly, there's a CORSAIR, G. SKILL and GeiL DRAM profile, for 4200MT/s operation but none for Patriot, or GALAX 4266+ which are on the QVL.  More detail about DRAM overclocking will follow in the OC and performance section.
You are here: Page 2 – Hardware