Cougar Surpassion RX Gaming Mouse Review
General Impressions
The time spent with the Surpassion RX highlighted to me just how much busy work other mice give you. It's not that one is always fiddling with the mouse, however knowing exactly where to go to change a setting proved useful. I can't count how many times, wanting to do something as simple as toggling angle snapping on and off was a tedious process involving cumbersome software suits that take time to start up and navigate through.
That the Surpassion RX eliminated this or the possibility of software crashes or anything else makes it a consistent and predictable experience. As stated earlier, a lot of its appeal is in its simplicity, which naturally helps usability.
As for how the mouse feels, that's hard to translate into words. What I can tell you that the plastics used are commendable. I'm not sure what particular material it is, but it feels a lot more premium than you'd expect. Whatever treatment it gets leaves it with a matt like finish that keeps greasy fingers prints a bay while reassuring your grip on the mouse.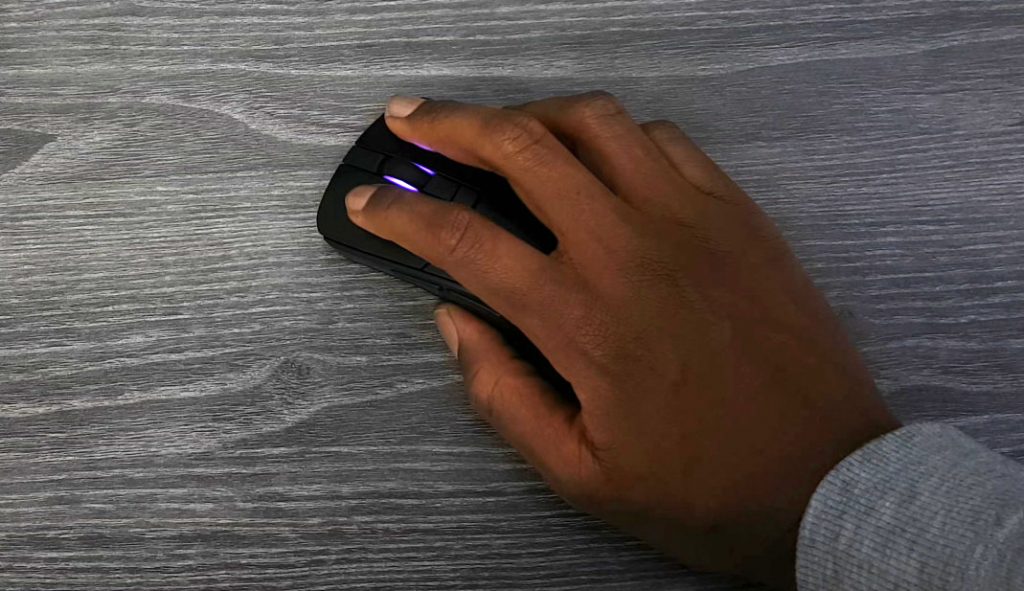 As for how it fits in the palm, despite having longer fingers than normal for the size of my hand. The Surpassion RX felt quite comfortable. True, I'd have to adjust my grip once every so often but that could be because of my daddy long legs like fingers. Outside of this, I can't say I remember too many mice more comfortable.
Where gaming performance goes, well, I can't speak for the seasoned or competitive players, but for someone like me it's excellent. Depending on the surface the mouse glides easily with little to no impediments. The mouse is pretty well balanced and as a result repeated arcs of motion yield consistent results even at low DPI settings.
Once again, I must admit I'm surprised by just how good another Cougar product is. After reviewing a number of gaming mice, the Surpassion RX stands out as one of the best in a very long time. For it's suggested retail price, it's an incredible deal.
---
You are here: Page 4 – General Impressions