XPG STARKER launched – Compact ATX Mid-Tower Chassis
VENDOR: XPG WEB: www.xpg.com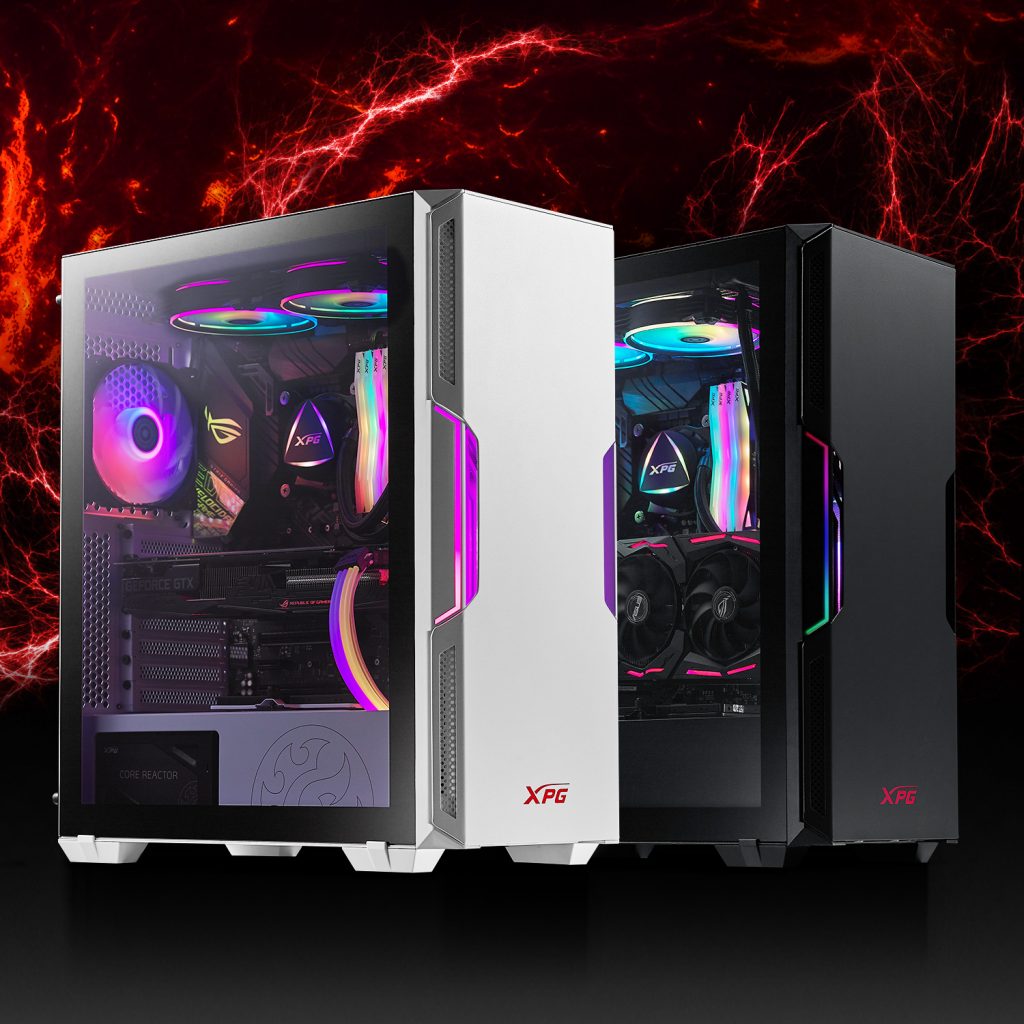 Taipei, Taiwan – November 12, 2020 – XPG, a provider of systems, components, and peripherals for Gamers, Esports Pros, and Tech Enthusiasts, today announces XPG STARKER, a compact mid-tower chassis featuring an innovative dust filter, vertical VGA installation and a stylish industrial design with ARGB accents.
The XPG STARKER will turn heads with its bold gaming style and stunning ARGB flair. It features a functional and sleek front panel design with two front-facing ARGB light strips and comes in either black or white to match different personalities in a compact form factor that makes the most of the ATX format.
For easy maintenance, the XPG STARKER features an innovative on-rail dust filter design that is incredibly easy to remove, encouraging more frequent cleaning to prevent unsightly and potentially harmful dust accumulation. What's more, a replaceable VGA bracket makes it easy to show off graphics cards with lighting effects vertically or horizontally, despite the chassis' shrunk dimensions. The chassis facilitates excellent airflow with support for up to six fans. It also supports multiple radiators, including a 360mm radiator at the front of the chassis, a 280mm radiator on top, and a 120mm radiator at the rear.
Closing the lineup of capabilities, you can store up to two 3.5″ HDDs and two 2.5″ HDDs or SSDs, plus a Combo Drive for 2.5″ & 3.5″ form factors. A complete set of I/O ports are also offered for easy connectivity with USB accessories, audio devices, and hassle-free switching between pre-programmed lighting effects.
The availability of the XPG STARKER may vary by region. To learn about availability and specific prices in your region, please contact XPG via www.xpg.com.
---