Cooler Master MasterCase SL600M Review
Physical Characteristics – Continued
At the top of the case is a height-adjustable  metal cover which covers the top fans. This allows you to leave a gap for airflow to said fans. Should you wish, you can even remove this panel altogether. This allows for maximum airflow, although the case loses its elegant look somewhat.
Moving to the other side of the case, the side panel's black finish isn't as resilient to fingerprints as the rest of the case. As with the tempered glass panel, it is held in place using two thumb screws which remain attached panel once loosened. The motherboard mounting plate is solid for the most part, with a trio of cutouts for cable management to the board. It's worth noting that they will be largely inaccessible when using an E-ATX motherboard.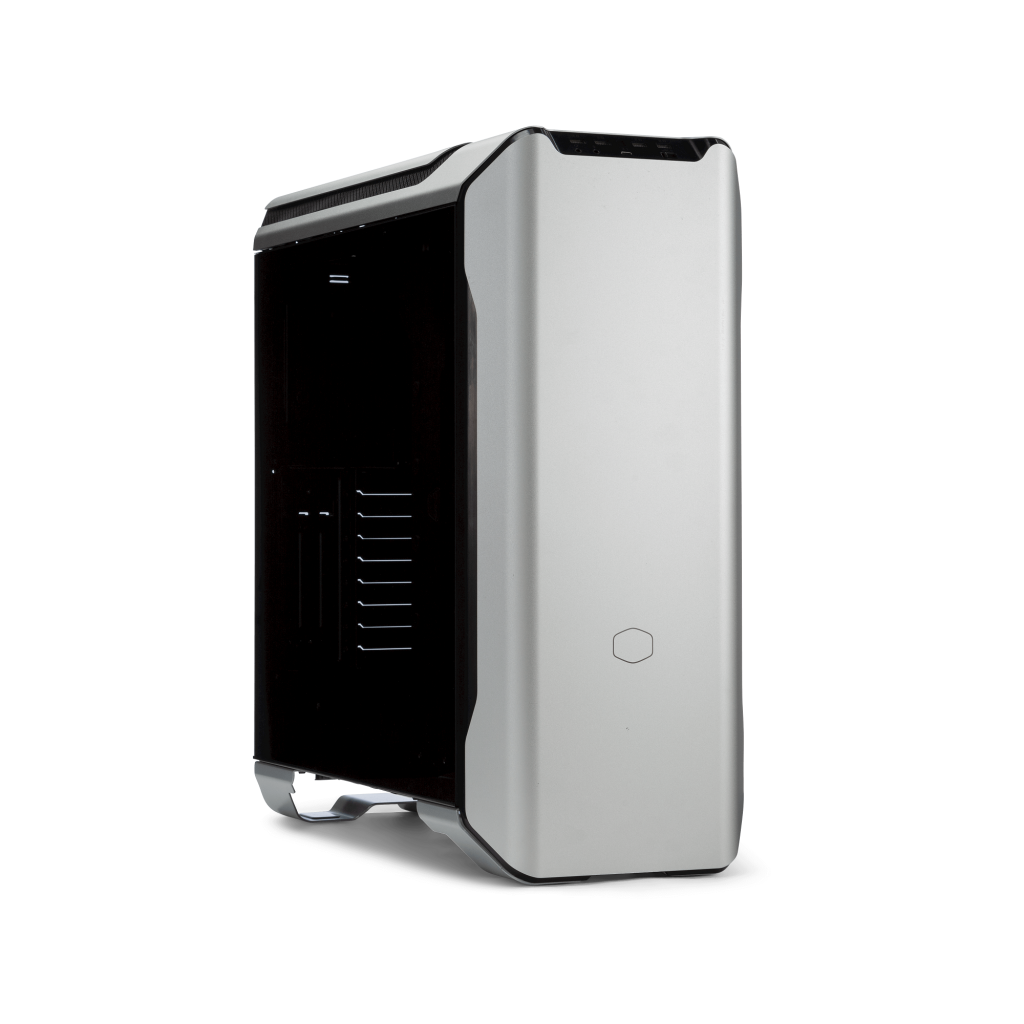 Fan Controller and Cable Management
Furthermore, the pre-installed fan controller is hidden behind this panel. This allows up to four PWM fans to be controlled by the sliding switch at the front of the case. Lastly, there are a number of channels and routing options for cable management, and 22 metal tabs for cables to be zip tied in place. This is a rather large number, and far higher than what you'll find on most other cases. Coupled with the fan controller being centered on this side of the case it is really a good thing.
At the bottom of the case are two pre-installed 200 mm PWM fans with an speed range of 400-800 RPM. Alternatively, the fans can be replaced by up to three 120 mm fans or two 140 mm fans, and of course can fit a radiator of any of these sizes.
---
You are here: Page 3 – Physical Characteristics – Continued