ROCCAT introduces the new ambidextrous KOVA gaming mouse
ROCCAT has introduced a new ambidextrous KOVA gaming mouse. For the first time, the new KOVA features a sleek, ambidextrous design suitable for left- and right-handers alike. Built for power and speed, the mouse places a strong emphasis on raw performance. The result is streamlined, sports-car like aesthetics with doubled-up core functionality.
The mouse is equipped with a latest generation Pro-Optic R6 sensor with 3500 native dpi featuring Overdrive mode. Overdrive allows for a stable dpi double-up, resulting in an effective dpi of 7000. This technology is made possible by the powerful Turbo Core V2 32-bit ARM-based MCU in the engine room.
Two Smart Cast buttons sit on either side of the Kova's mouse 1 and mouse 2 buttons. They form part of an overall intuitive button layout designed for lightning-fast reactions to in-game events. Optimally placed within finger-tip reach, the Smart Cast buttons add a new level of reflexive control for fast-paced games and facilitate rapid combos and easy switching between, for example, weapons or ammo types, and so on.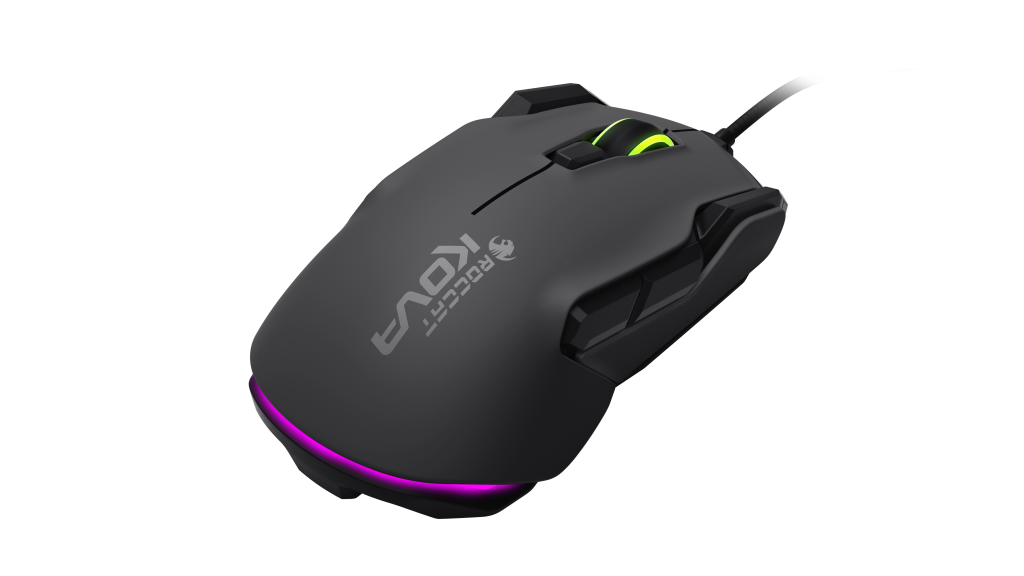 Tech specs
Pro-Optic Sensor R6 with up to 3500dpi
Up to 7000dpi with Overdrive Mode
1000Hz polling rate
1ms response time
20G acceleration
12-bit data channel
72MHz Turbo Core V2 32-bit Arm based MCU
512kB onboard memory
1.8m braided USB cable
We will hopefully be bringing you a review of this mouse in the new future. For now, if it's anything like the previous efforts from ROCCAT it is most likely going to set the bar for gaming mice at TheOverclocker.
There is no official US pricing at present, but given the 59.99 Euro pricing, it should hopefully retail for less than $69 and should be available in the U.S in early December. Find out more over
here
.