Cougar Aqua 280 AIO Review
Conclusion
That's pretty much it for the Cougar Aqua 280. For Cougar one can imagine the RGB LED water block is a major selling point. However, for the end user that aesthetic appreciation has varying degrees of standing. As such, I'll focus on that which affects every potential owner which is thermal performance.
In that regard, the Aqua 280 is precisely what as you'd expect at this price point. That is, among its 280mm peers (Corsair, Hydro series for example), it occupies the mid to lower echelon of performance. Be that as it may, since Cougar has finessed this cooler into a price point where its only competitors are 240mm and smaller units, it automatically places it self as one of the best if not the best unit at the MSRP or $90 USD.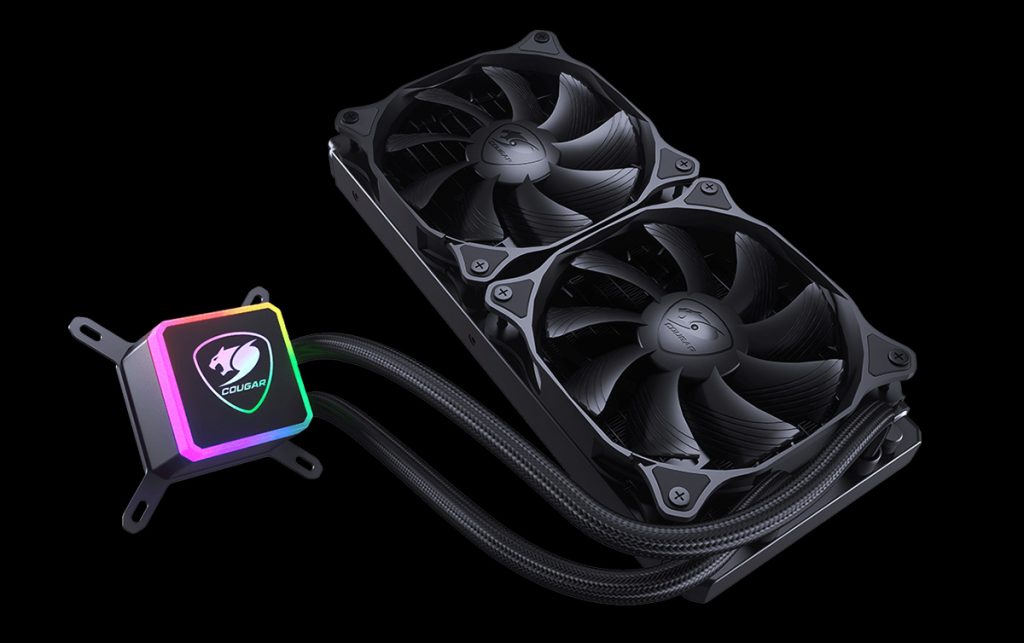 Viewed differently, the Aqua 280 is a 280mm unit that at worst; performs better than most, if not all 240mm AIO alternatives regardless of their pricing. That's a great space to be for the cooler and an even better option for those among us looking for an AIO unit with a little RGB LED flare. That said, the retail price here is going to be important. Even at $99 it's still a bargain but that's only if retail prices actually end up here or anywhere within $10 of this MSRP. As is and with the information I have on pricing, the Cougar Aqua 280 offers unmatched value within this price segment.
---
You are here: Page 5 – Conclusion