Corsair HS35 Stereo Headset Review
Physical Characteristics
Starting with the ear cups, the Corsair HS35 has two ventilated blue ear cushions. They are large enough to completely enclose your ears, unlike many cheap headsets that push against your ears. The adjustable headband has a cushion in the middle with the same blue material finish covering a foam insert. The decision to use material is an odd one, as most headsets in at this price point feature pleather. One downside of pleather is that it sweats badly, so it is perhaps not the worst decision.
The left ear cup has a volume control as well as a plug for the removable microphone. As for the cord, the headset has a 1.1m long blue, rubberized cable with a three pole 3.5mm jack at the end. Rubber tends to drag, but on a headset that shouldn't be a concern at all. The triple-pole connector means that the headset is compatible with several consoles and phones. However, it's worth keeping in mind that Xbox One compatibility isn't complete out of the box. For that you will need to purchase a Microsoft 3.5mm adapter.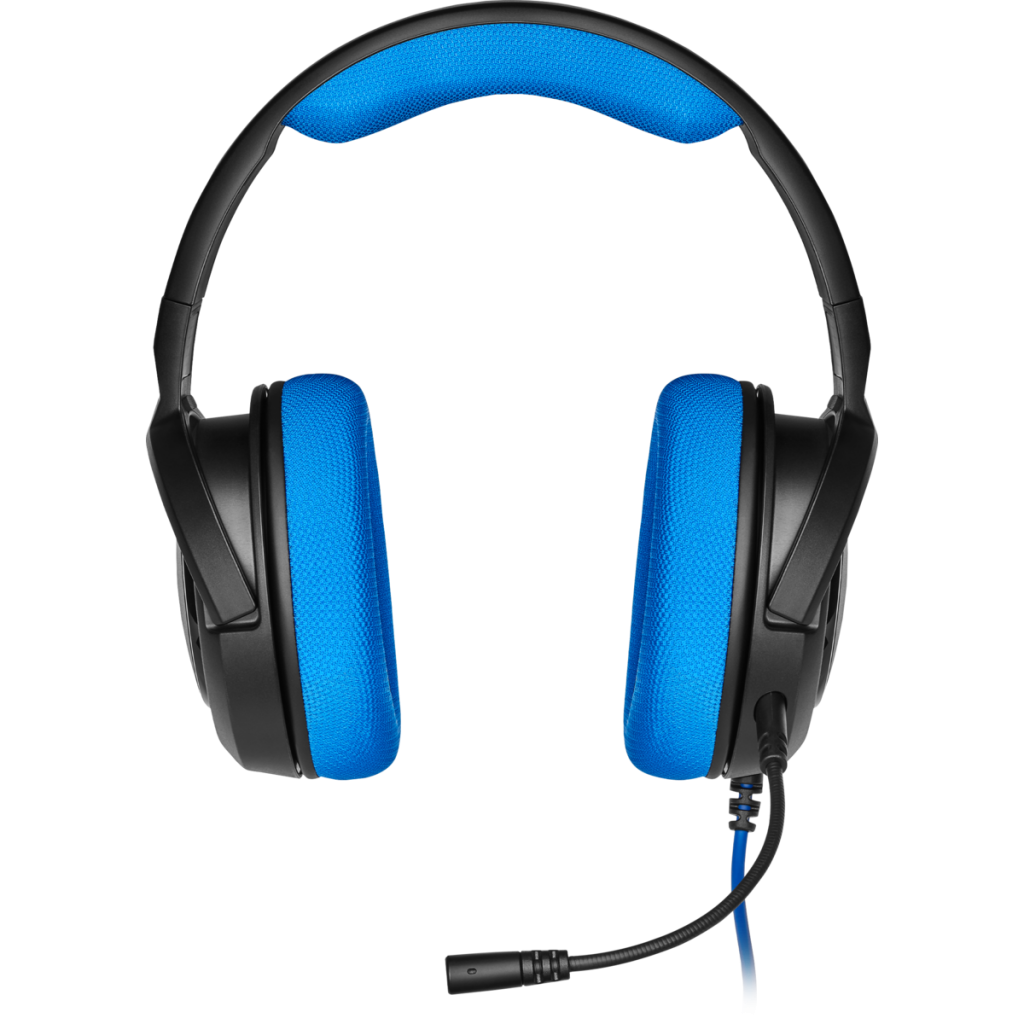 When it comes to lighting, the Corsair H35 has none. This is not a bad thing, as lighting on headsets cannot be seen while they're being worn. The lighting does, however, add to the cost of the unit, so this is one place where corners being cut is a positive.
---
You are here: Page 2 – Physical Characteristics