Tag Archives:
Virtuoso RGB Wireless
VENDOR: Corsair WEB: www.corsair.com
September 26th, 2019 – CORSAIR®, a world leader in PC gaming peripherals and enthusiast components, today launched its new flagship line of premium gaming headsets with the CORSAIR VIRTUOSO RGB Wireless and VIRTUOSO RGB Wireless SE. Bridging the gap between gaming headsets and high-fidelity headphones, VIRTUOSO RGB Wireless provides uncompromising sound and voice quality, delivering an astounding audio frequency range of 20Hz-40,000Hz alongside a detachable broadcast-grade microphone. Crafted and styled for exceptional comfort and refined looks, VIRTUOSO RGB Wireless is available in black, white, or SE gunmetal, with plush memory foam earpads and headband for all-day, all-night listening. Connecting via your choice of hyper-fast SLIPSTREAM WIRELESS, high-fidelity USB wired, or universal 3.5mm, the VIRTUOSO sets a new standard for gaming headset audio, comfort, and versatility.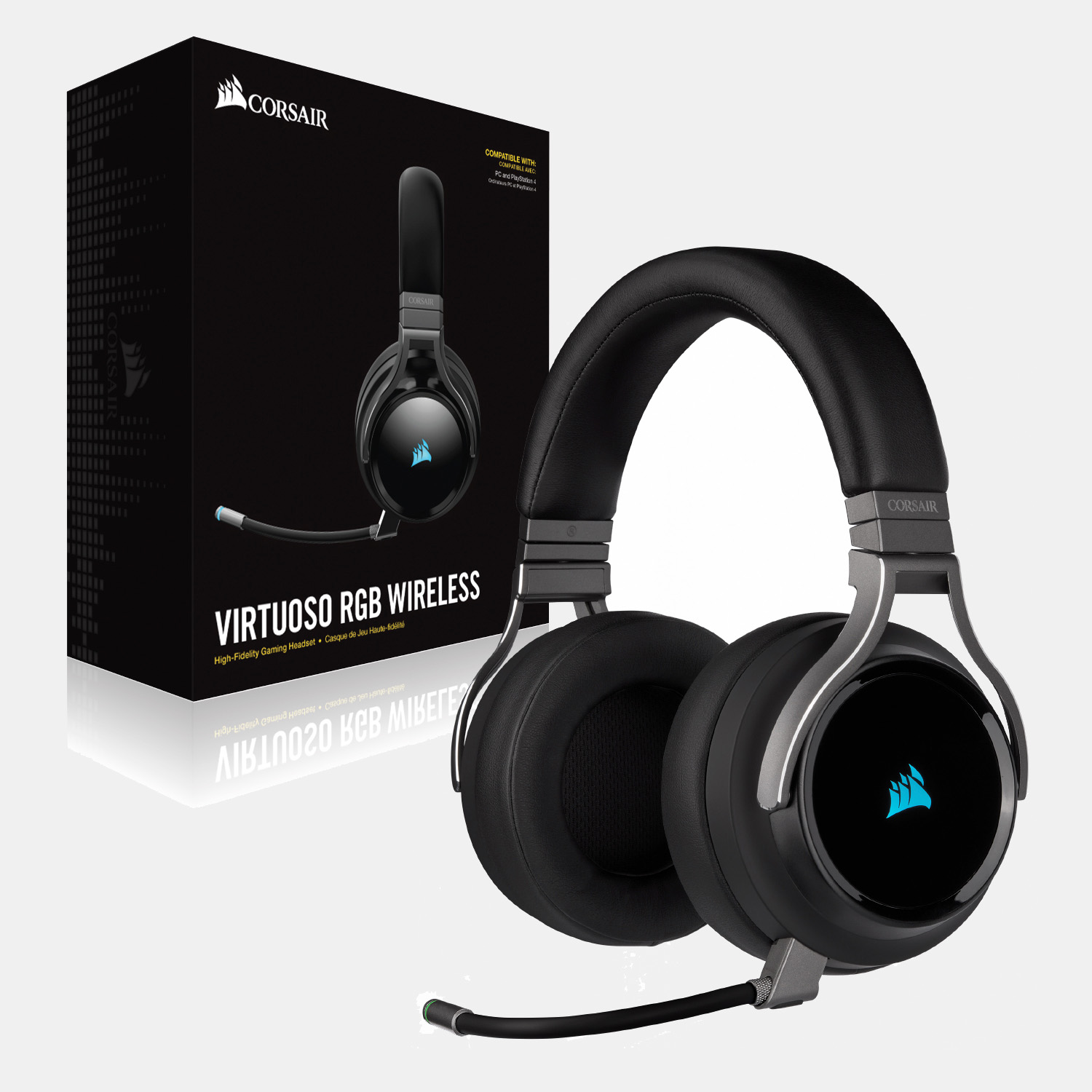 WEB: CORSAIR MSRP: US $179.99 | ZAR TBD | AUTHOR: Neo
Corsair has finally updated their headset line up with a totally new product range, the Virtuoso RGB Wireless and the Wireless SE. In Corsair's own words this is their most ambitious audio undertaking yet. A lofty claim which suggests the Virtuoso RGB offers not only the best audio, but comfort, build materials and functionality in Corsair's history. It also means going forward the headsets have a much higher bar by which they will be measured. How true this is hinges on what you're talking about specifically. What I can confirm though is that in most disciplines, the Virtuoso RGB is head and shoulders above any of their previous offerings.