Tag Archives:
Super-Tower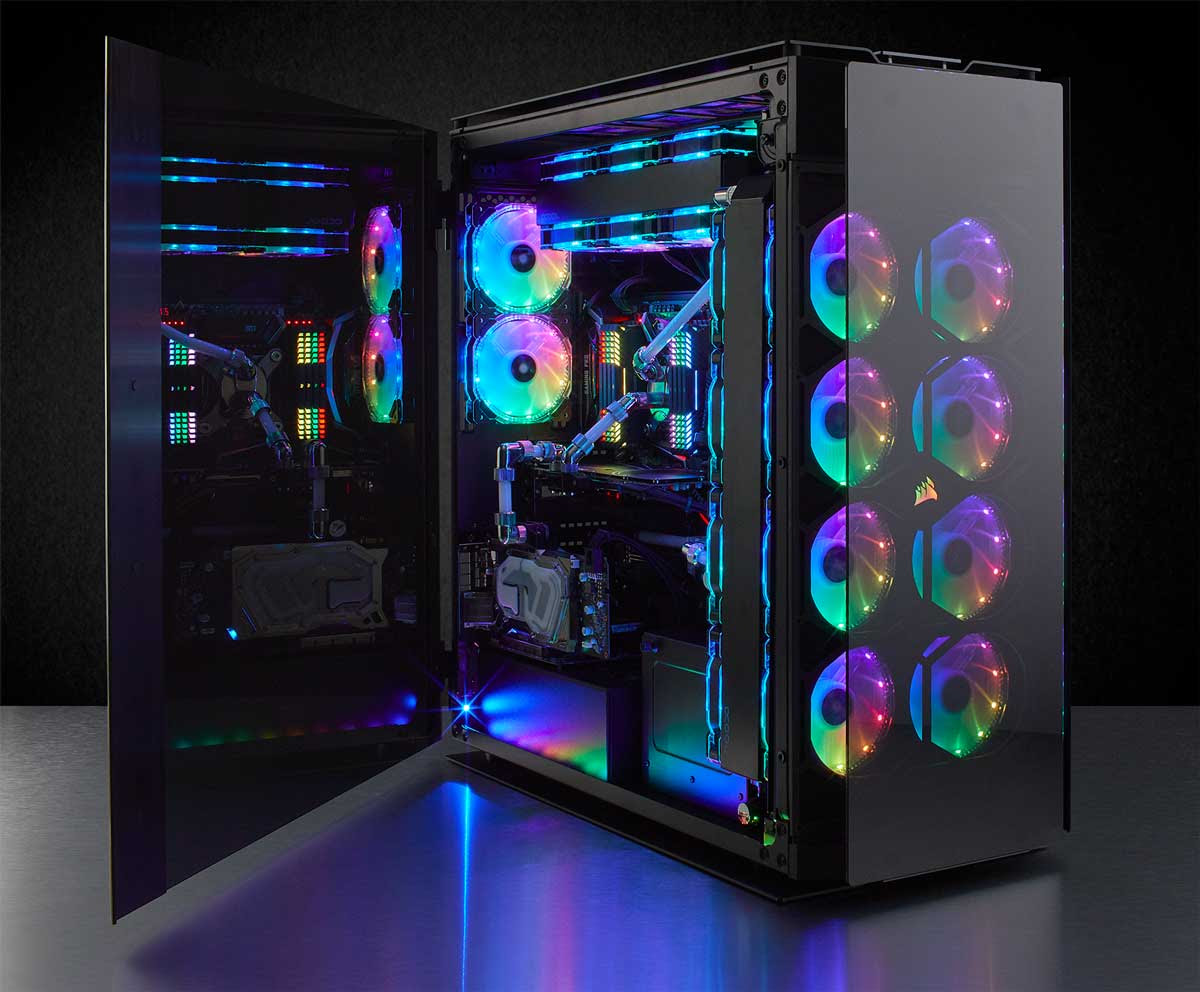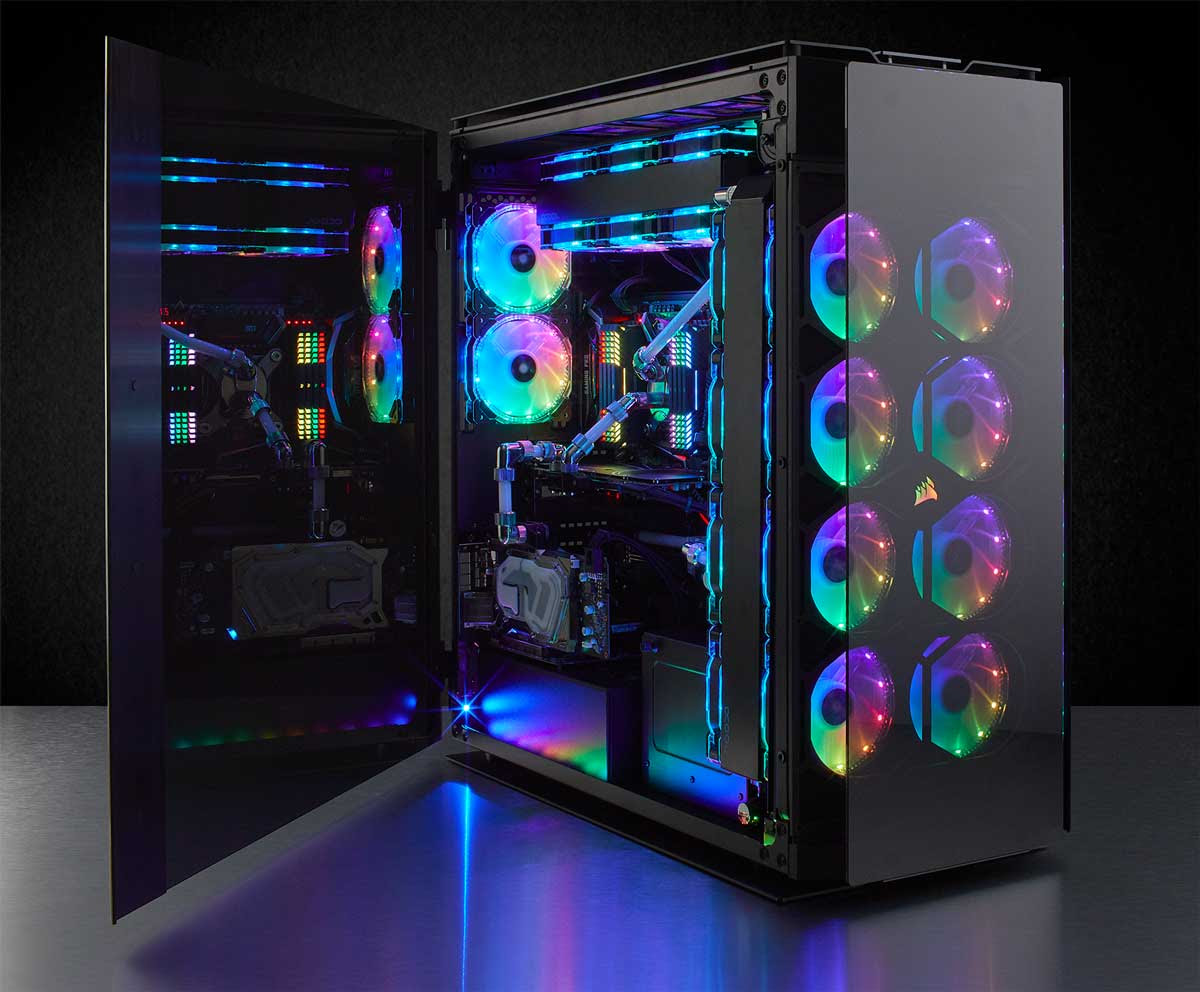 FREMONT, CA, May 10th, 2018 – CORSAIR, a world leader in PC gaming peripherals and enthusiast components, today announced the launch of its largest, most feature-rich PC case ever – the Obsidian Series 1000D. Building on the CORSAIR Concept Slate prototype that captured the imagination of PC enthusiasts, the Obsidian 1000D is the result of over two years of development and design to create the ultimate super-tower case. Clean exterior lines brushed aluminium details and four smoked tempered glass panels give the 1000D the iconic styling and superior build-quality enthusiasts have come to expect from the CORSAIR Obsidian Series.
Both a full E-ATX and Mini-ITX system can be installed simultaneously, cooled by 13 cooling fan mounts, powered by two PSUs (SFX and ATX) and equipped with 11 storage drives. Created to house the world's most epic PC builds, the 1000D is the ultimate super-tower PC case.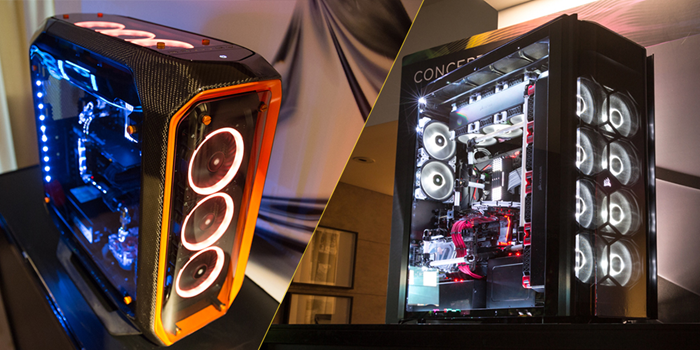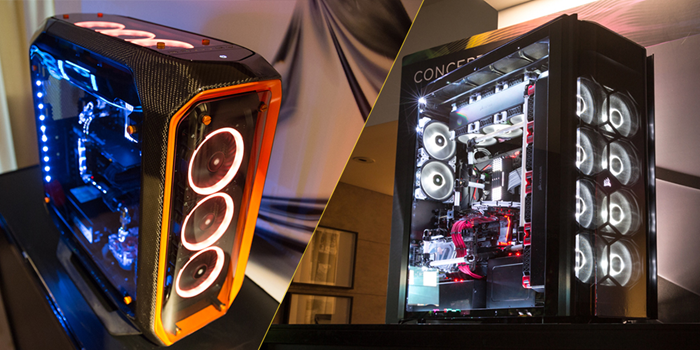 COMPUTEX 2017, TAIPEI, TAIWAN — May 30th, 2017 — Corsair, a world leader in enthusiast memory, high-performance gaming hardware and PC components today revealed two amazing concept PC systems and a range of innovative new technologies, leading the way for the next generation of CORSAIR products. Unveiling Concept Slate, Concept Curve and a host of new RGB lighting and liquid cooling demos on its suite at The Grand Hyatt Hotel, Taipei, CORSAIR continues more than 20 years of innovation for PC builders, gamers and enthusiasts, helping them build their PC's better.