Tag Archives:
SO-DIMM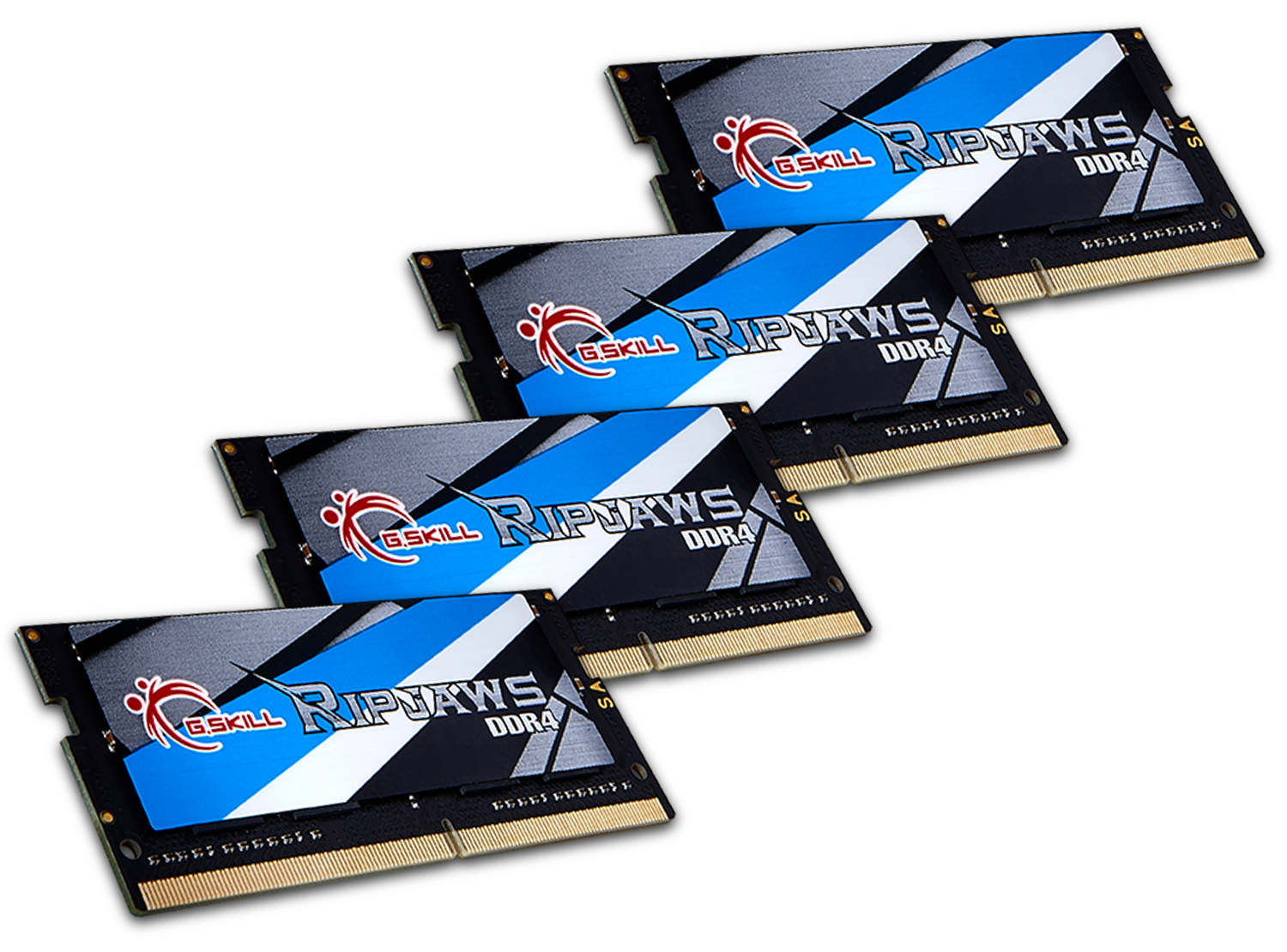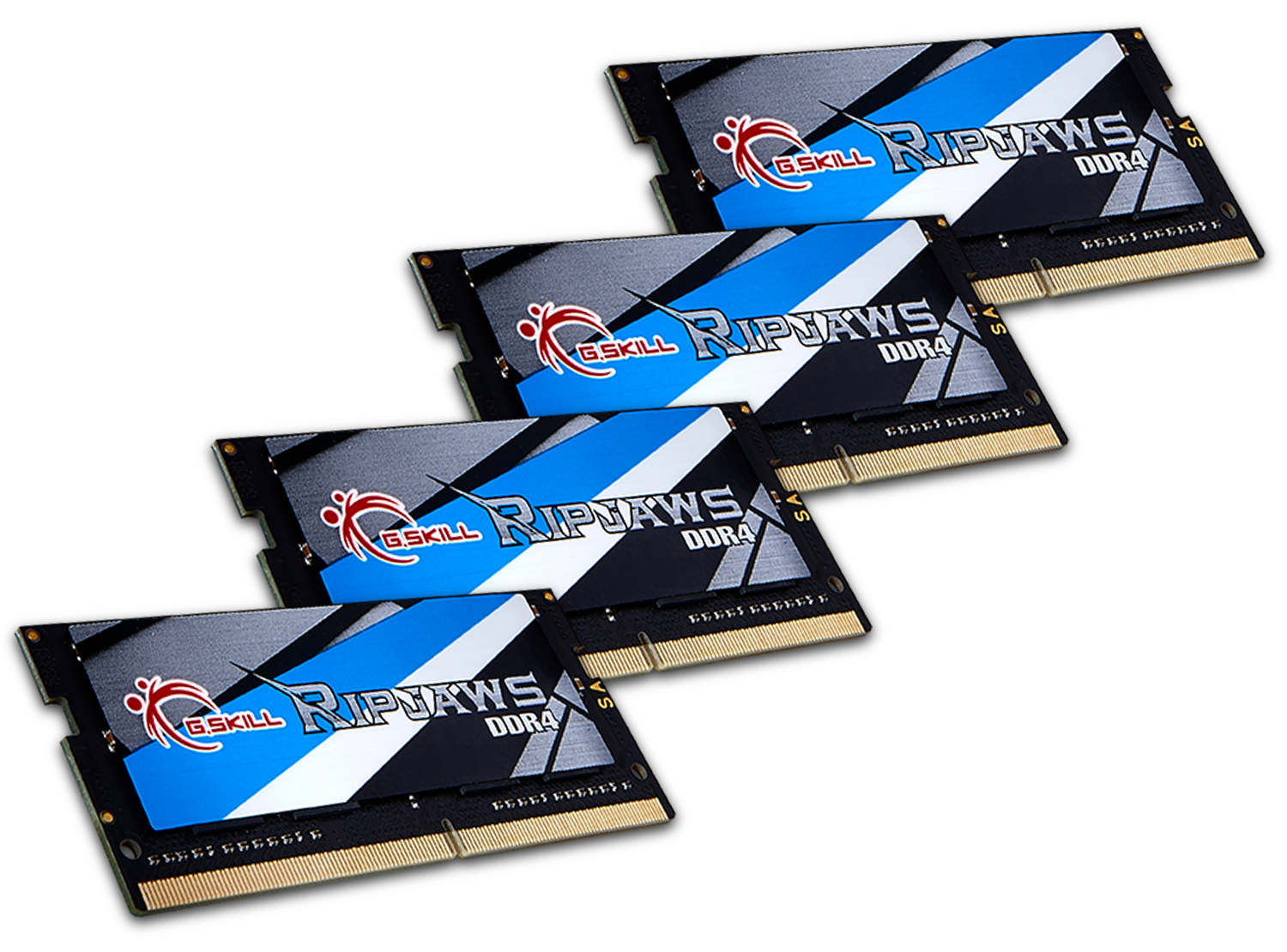 Taipei, Taiwan (20 October 2017) – G.SKILL International Enterprise Co., Ltd., the world's leading manufacturer of extreme performance memory and gaming peripherals, is thrilled to announce the release of a new high performance DDR4 Ripjaws SO-DIMM series for small-form factor (SFF) platforms, at DDR4-3800MHz CL18-18-18-38 32GB (4x8GB) at 1.35V, making this the world's fastest SO-DIMM memory kit. In addition, 3 new specifications will be added to the Ripjaws DDR4 SO-DIMM family, including DDR4-3600MHz CL16-16-16-36 32GB (4x8GB), DDR4-3200MHz CL16-16-16-36 32GB (4x8GB), and DDR4-3200MHz CL16-16-16-36 64GB (4x16GB). Such extremely high speed on SO-DIMM modules are achieved with the use of the ultra-high performance Samsung B-die DDR4 ICs.
G.SKILL International Co. Ltd., the leading high performance memory designer and manufacturer, is proud to announce that its Ripjaws SO-DIMM 1.35V high performance DDR3 memory series for laptops & small form factor PCs reached a whopping 2600MHz on ASRock's latest barebone system "M8".
As high end desktops slowly evolve itself into small form factor, G.SKILL spared no time expanding its best-in-class quality & overclocking legacy from desktop memory to SO-DIMM memory, by overclocking its "Ripjaws" 2133MHz C11 8GB(4GBx2) 1.35V memory kit to a whopping 2600MHz under dual channel operation on ASRock M8!