Tag Archives:
Ryzen 3rd Generation
WEB: ASRock MSRP: US $99.99 | ZAR TBD | AUTHOR: Neo
It's been a long time since I've had this board in my test rig and even longer since the B450 chipset debuted. As a budget and alternative chipset to X470, it is understandable that many may shy away from it particularly those who are looking at the upper echelon of gaming motherboards from ASRock. Afterall, quite literally my favourite board to date for the X570 chipset is the ASRock X570 Taichi, par none. However, not all of us are fortunate enough to have the means for such a board and the B series is where we must find our motherboard solutions. Fortunately, this isn't just any B450 motherboard, it's the ASRock B450M Steel Legend and legendary it very much is.
VENDOR: Corsair WEB: www.corsair.com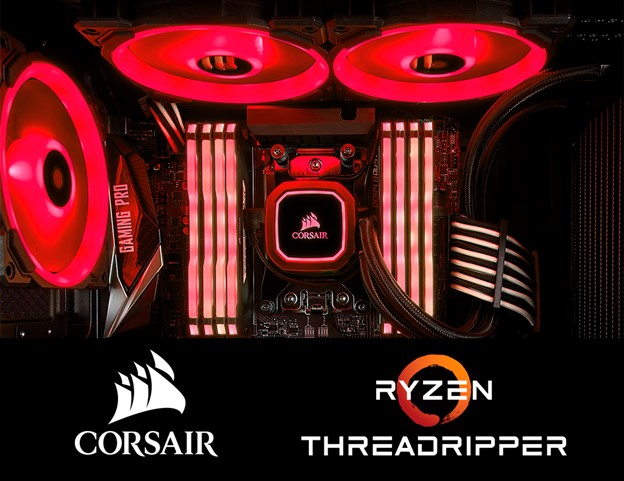 CORSAIR®, a world leader in PC gaming peripherals and enthusiast components, today announced a range of products including liquid CPU coolers, high-frequency DRAM, and efficient power supplies fully tested and validated for compatibility with the new 3rd Generation AMD Ryzen™ Threadripper™ high-end desktop processors. With the highest core and thread count on the HEDT market, combined with the lightning-fast PCI-Express® 4.0 platform, AMD's most powerful desktop processor can create, composite, render, encode, and deliver with unprecedented multitasking power – and CORSAIR is ready with the widest range of guaranteed-compatible products to help get the best performance out of a new Ryzen Threadripper-based PC.