Tag Archives:
Reservoir

EK Water Blocks, the Slovenia-based premium computer liquid cooling gear manufacturer is going deeper into the field of RGB as one EK-XRES Revo combo unit and two EK-RES X3 reservoirs are hitting the shelves! All three new products are equipped with classic 4-pin RGB LED stripes making them compatible with every major motherboard manufacturer and mainstream RGB controller.
EK-XRES 140 Revo D5 RGB PWM
The EK-XRES 140 Revo D5 RGB PWM comes with a 140mm tall reservoir and has all of its pump cables sleeved. A high-performance aftermarket pump top (volute) is integrated with the reservoir for Xylem D5 series water pumps. This top offers increased hydraulic performance (up to 15%) compared to stock solutions.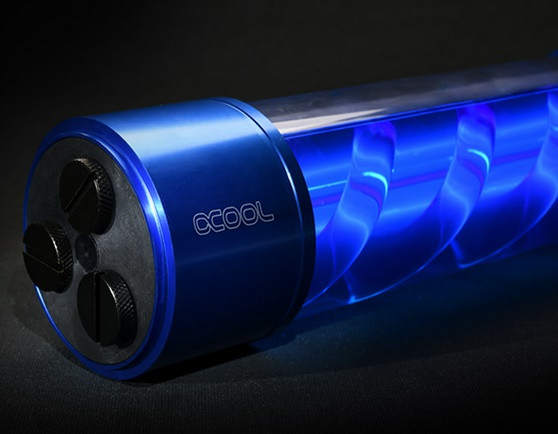 Alphacool presents the brand new Eisbecher Helix family, the Eisbecher Helix 250 and the Eisbecher Helix Light. Both versions offer a unique look with their helix, reminiscent of a strand of DNA, running through the middle of the reservoir. The acetal bottom and top are completely covered with elegant aluminium caps, putting a finishing touch on the outstanding aesthetic of the Eisbecher Helix.