Tag Archives:
Obsidian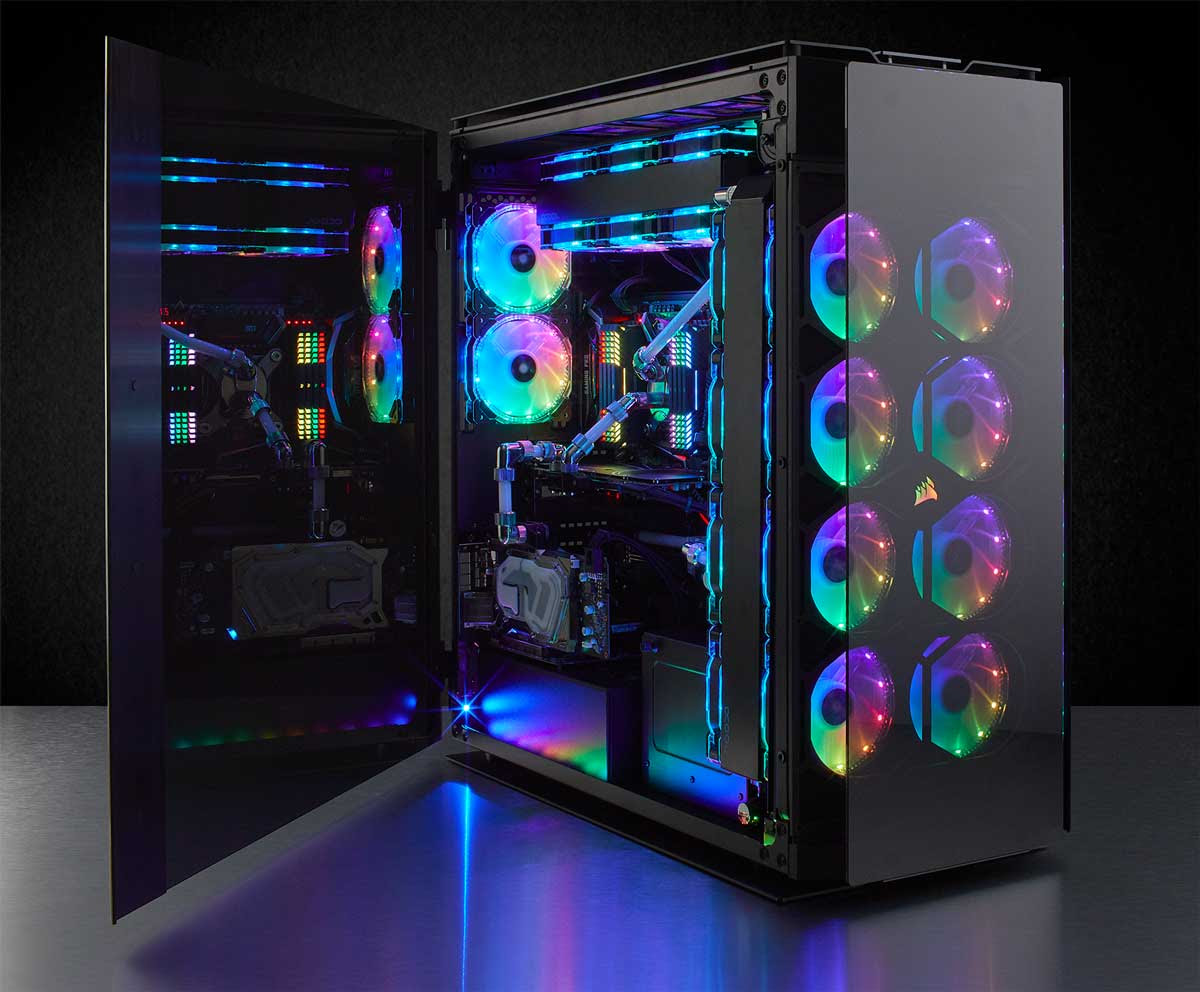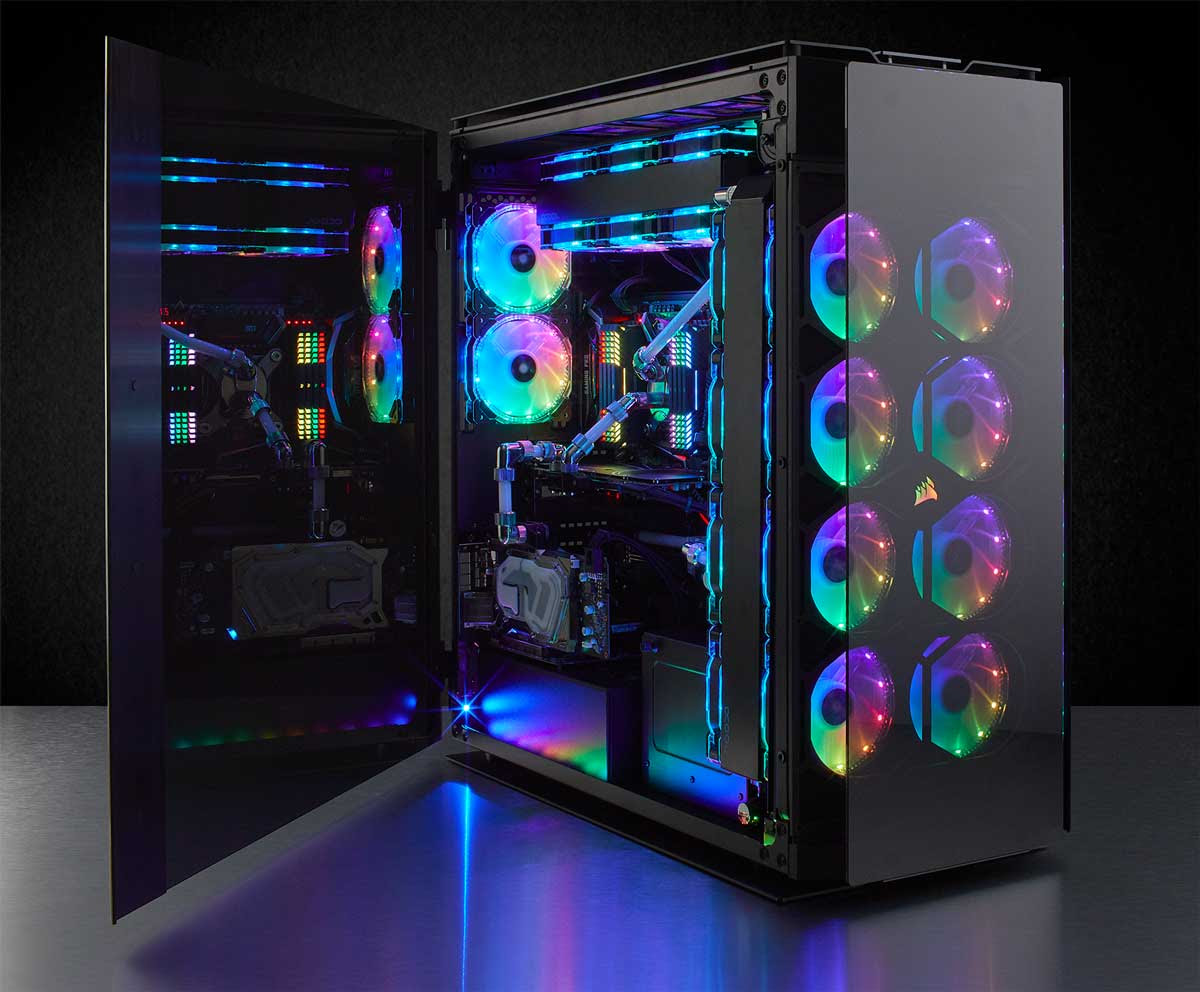 FREMONT, CA, May 10th, 2018 – CORSAIR, a world leader in PC gaming peripherals and enthusiast components, today announced the launch of its largest, most feature-rich PC case ever – the Obsidian Series 1000D. Building on the CORSAIR Concept Slate prototype that captured the imagination of PC enthusiasts, the Obsidian 1000D is the result of over two years of development and design to create the ultimate super-tower case. Clean exterior lines brushed aluminium details and four smoked tempered glass panels give the 1000D the iconic styling and superior build-quality enthusiasts have come to expect from the CORSAIR Obsidian Series.
Both a full E-ATX and Mini-ITX system can be installed simultaneously, cooled by 13 cooling fan mounts, powered by two PSUs (SFX and ATX) and equipped with 11 storage drives. Created to house the world's most epic PC builds, the 1000D is the ultimate super-tower PC case.
–  New Corsair Obsidian Series 750D Full-Tower PC Case Brings Black Metal to the Masses –
Corsair®, a designer and supplier of high-performance components to the PC hardware market, today announced the immediate availability of the Obsidian SeriesTM 750D performance full-tower PC case. Like all Obsidian Series cases, the 750D features an elegant black monolithic design, brushed aluminum and solid steel construction, and generous expansion flexibility.
The Obidian Series 750D's rigid, rugged exterior surrounds a frame that has ample room for high-performance components as well as sophisticated cooling for users who want to push their components to the limits. The case is designed to make building a PC fast and simple with features such as tool-free side panels and drive bays, cable routing grommets and mount points, and a rear motherboard CPU access cutout and alignment pegs.