Tag Archives:
Mouse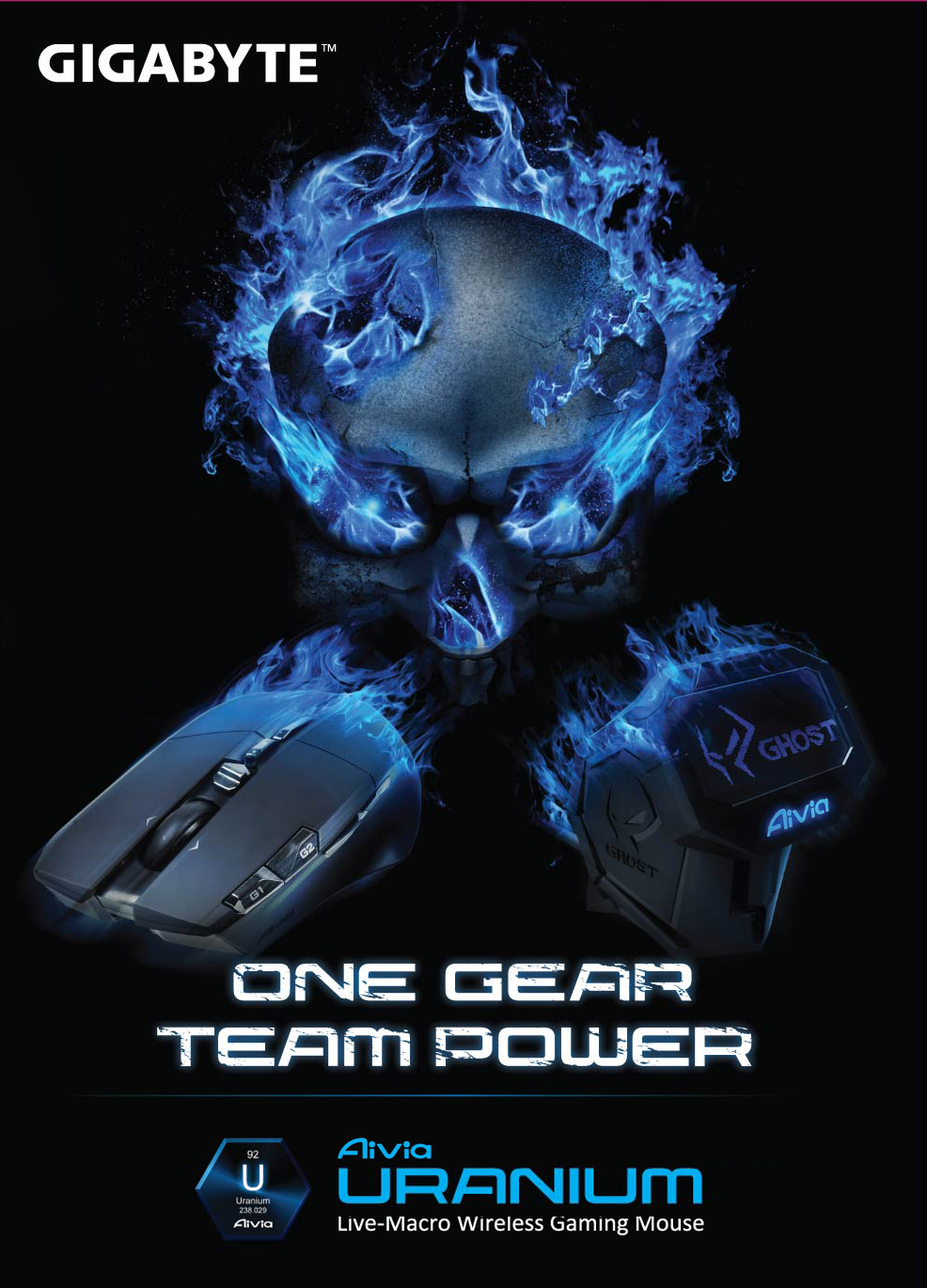 Innovative GHOST™ Macro Station supports dynamic macro display.
Being invincible is never a dream!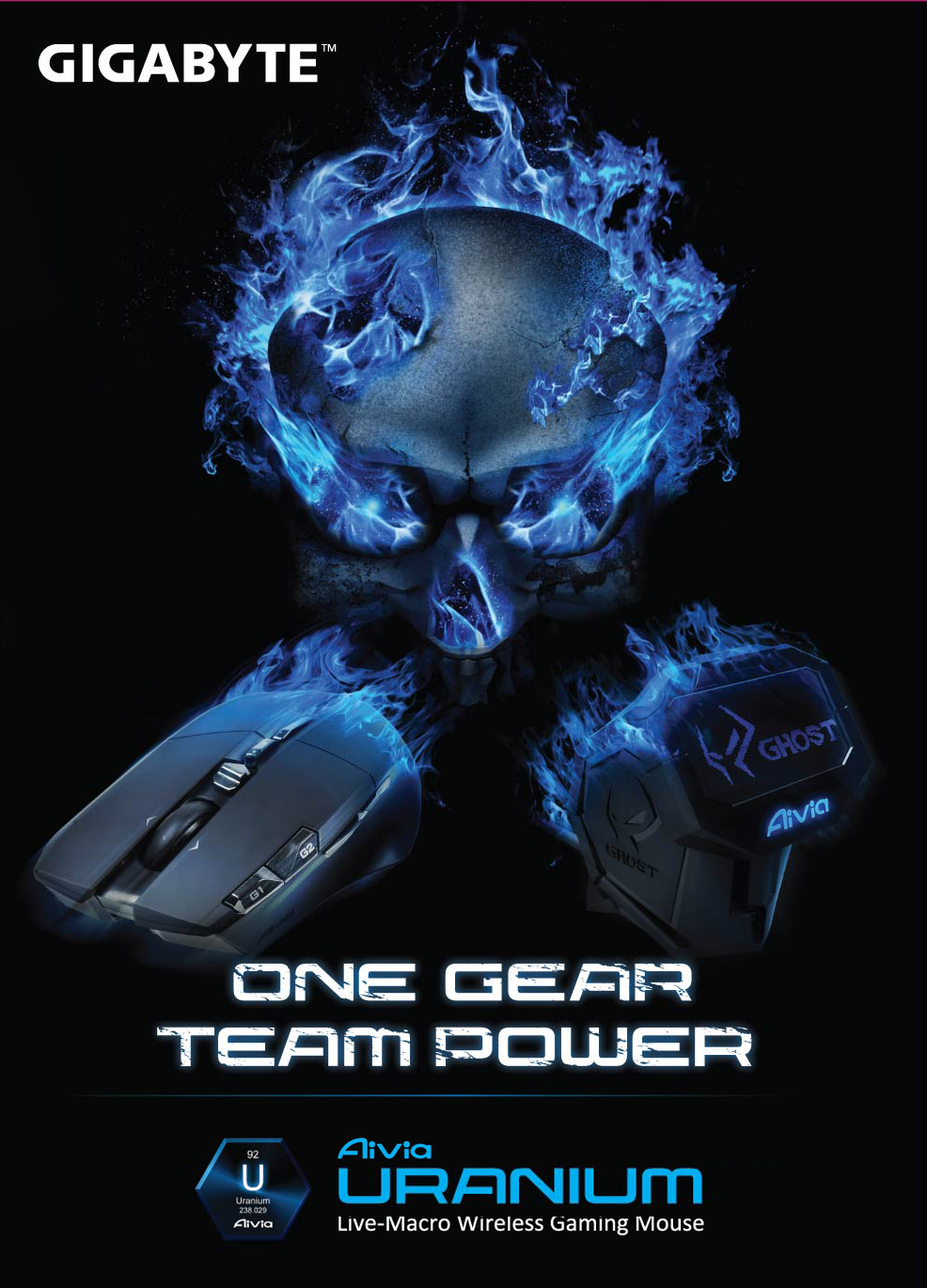 GIGABYTE, the world leader in high-performance gaming hardware and system, is pleased to announce a whole new gaming gear – Aivia Uranium Live-Macro Wireless Gaming Mouse. Aivia Uranium wireless gaming mouse is perfectly comfortable to use even for a relatively long period of time. The mouse is equipped with the world's first GHOST™ Macro Station – a wireless receiver with built-in OLED screen which allowing dynamic status display and prompt assignment for mouse buttons. The GHOST™ Macro Engine in wireless receiver ensuring the gaming commands are executed directly from the receiver and free from time lag and signal lose. GHOST™ Macro Station guarantees to provide high-speed macro reading and editing ability via wireless transmission. The live setup function also enables gamers to re-assign macro hotkeys and pre-set the DPI value for each on-the-fly adjustment to meet the present in-game situation without leave your game.
Not only that Aivia Uranium provides amazing performance with hardware based sensitivity up to 6500dpi and 1000Hz report rate, but it also offers long lasting power capability which supports continuous gaming up to 50 hours. If you want to enjoy the ultimate gaming experience, Aivia Uranium will be the best choice for you!