Tag Archives:
DDR4-3600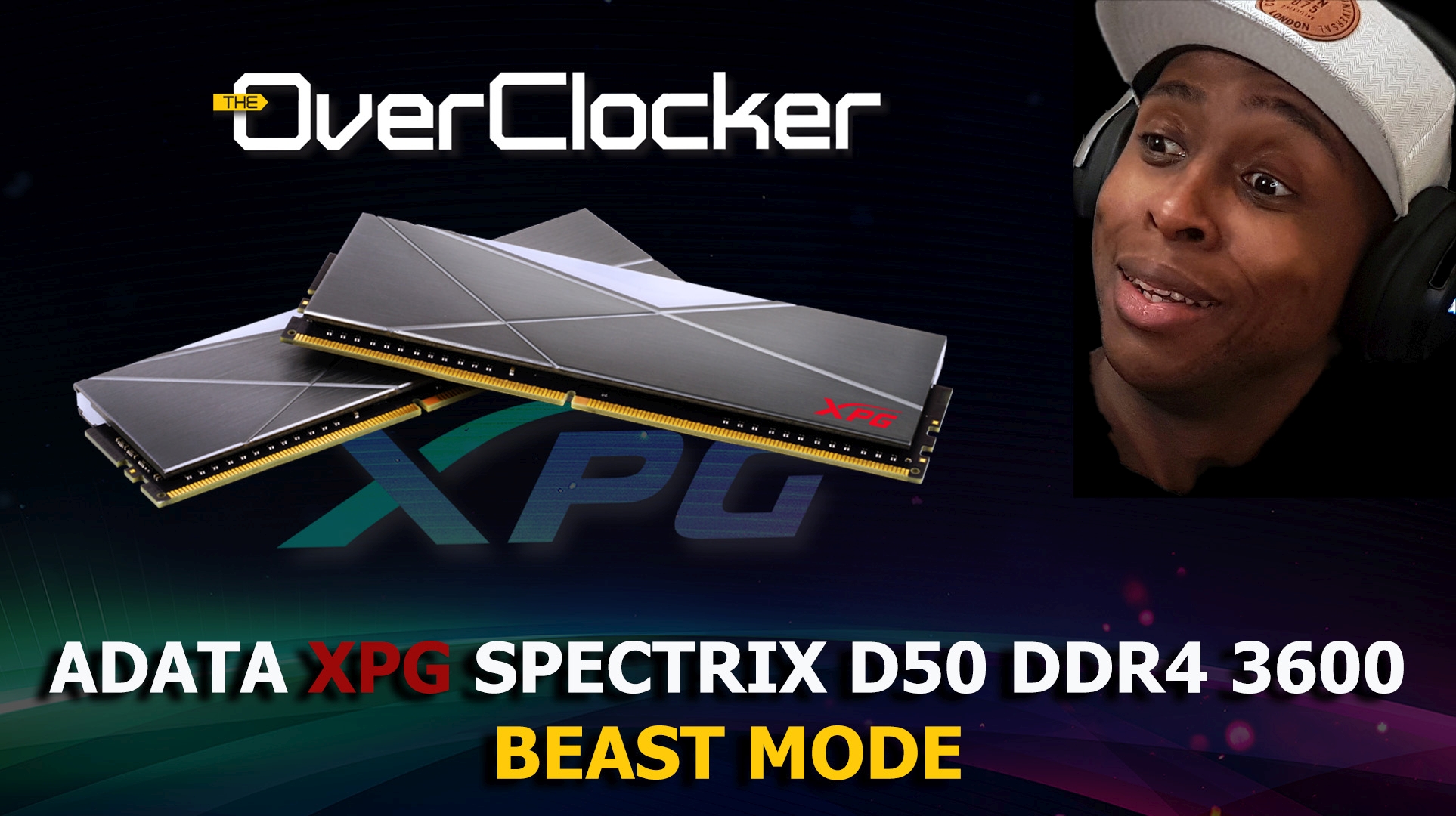 VENDOR: ADATA WEB: www.xpg.com
ADATA's XPG Spectrix D50 line of memory modules continue to impress offering unmatched value and blistering performance. Featuring full RGB lighting, a 10 layer PCB and superior Samsung DRAM ICs, the Spectrix D50 has incredible overclocking headroom and style. For the going price there seems to be few if any DRAM kits which can match what XPG is offering here. From a lowly DDR4 3600 right up to DDR4 4600 with overclocking, the memory caters to both gamers and competitive overclockers alike. This DDR4 3600 SKU is nothing short of amazing. Check out the review in the video above.

Taipei, Taiwan (10 Aug 2017) – G.SKILL International Enterprise Co., Ltd., the world's leading manufacturer of extreme performance memory and gaming peripherals, announces all-new DDR4 specifications and expanding the Flare X series, designed for AMD processors and platforms. Compatible with the new Ryzen Threadripper processors and AMD X399 chipset motherboards, these new DDR4 specifications are designed to achieve high frequency at DDR4-3600MHz 32GB (8GBx4), as well as a massive total capacity at DDR4-2933MHz 128GB (16GBx8). Included in the mix of new quad-channel DDR4 memory kits are DDR4-3200MHz CL14 32GB (8GBx4) and DDR4-3466MHz CL16 32GB (8GBx4).