Tag Archives:
Corsair Vengeance DDR4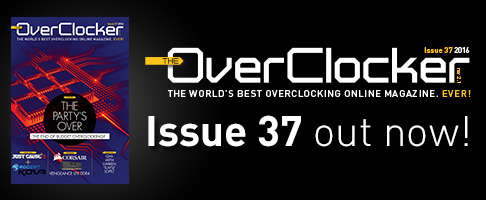 The first issue of TheOverclocker for 2016 is here. Featured inside is a Q+A with upcoming extreme overclocker, "Lays" from Salem. Two $399 motherboards, the ASUS Maximus VIII Extreme and the GIGABYTE Z170X SOC-Force. We look at quite literally the best GTX 980Ti for gaming and consider the future of budget overclocking.
Here it is, the last issue for 2015. We chat with American extreme overclocker, "Strong Island", take a look at two of the best Z170 motherboards. Most of all however, we look at the greatest graphics card ever produced. The EVGA GTX 980 Ti K|NGP|N Edition.