Tag Archives:
Audiophile
VENDOR: EVGA WEB: www.evga.com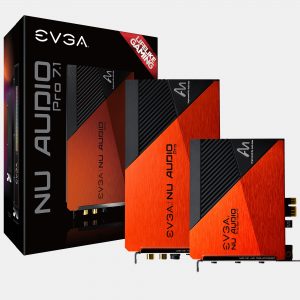 Introducing the EVGA NU Audio Pro 7.1
The EVGA NU Audio Card reintroduced the PC world to high-end audio, both stunning the audio world and making new fans along the way. The singular idea of producing Lifelike Audio and Gaming at an affordable price led to an exclusive partnership between one of the world's most recognizable PC hardware manufacturers and one of the true icons of the audio world – Audio Note (UK).

LOS ANGELES – 12 June 2017 – Creative Technology Ltd today announced at E3 2017 the latest addition to its Sound BlasterX Pro-Gaming Series, the Sound BlasterX AE-5. E3 is the world's premier event for computer, video and mobile games and related products, making it the perfect place to debut the next era of PC audio.