Tag Archives:
3200MHz

Taipei, Taiwan (19 April 2018) – G.SKILL International Enterprise Co., Ltd., the world's leading manufacturer of extreme performance memory and gaming peripherals, is excited to announce the release of new Trident Z RGB and Sniper X series specifications launching in conjunction with the release of the AMD Ryzen 2000 series processors and the X470 platform. Kit specifications starting from DDR4-3200MHz CL16-18-18-38 16GB (2x8GB) to DDR4-3600MHz 18-22-22-42 16GB (2x8GB), these new specifications push the boundaries of AMD system performance to the next level.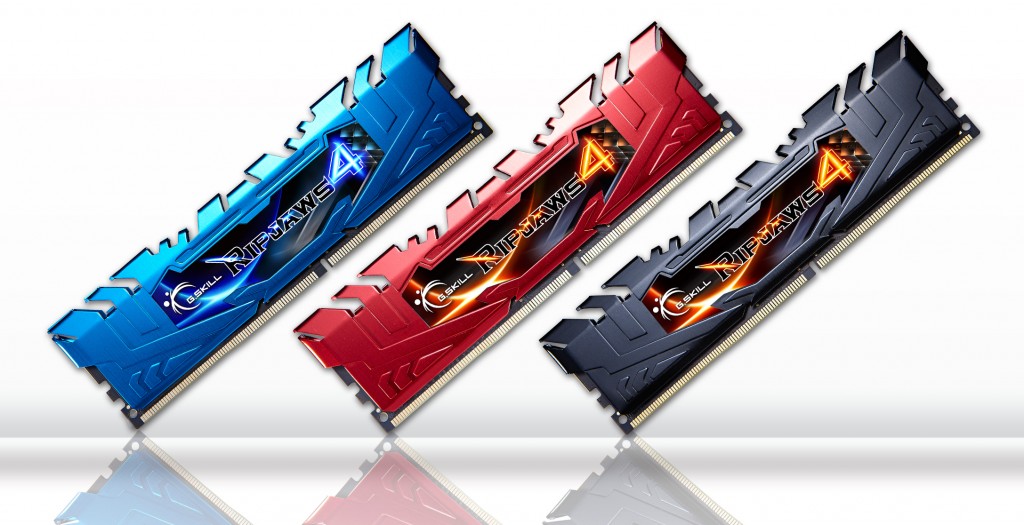 Extreme Speed Available Up to DDR4 3200MHz 
22 August 2014 – G.SKILL International Co., Ltd., the leading high performance memory designer and manufacturer, reveals the long awaited next generation Ripjaws 4 series DDR4 memory kits! Featuring all new redesigned heatspreaders in three different colors, high performance frequencies, high capacity, DDR4 quad-channel ready, and ultra low voltages, the Ripjaws 4 series is all the benefits of DDR4 rolled into one sleek package.
Extreme Performance from 2133MHz to 3200MHz!!
With a standard of 2133MHz, DDR4 is the next generation definition of performance. Also available in 2400MHz, 2666MHz, 2800MHz, 3000MHz, and 3200MHz, the starting lineup is continuing where DDR3 left off. With capacities starting at 16GB (4GBx4), 32GB (8GBx4 / 4GBx8) and 64GB (8GBx8), your new X99 platform will have more memory space to do what you need it to do. That's not all! Ripjaws 4 also has an ultra low voltage rating of 1.2V for kits under 2800MHz and 1.35V for 3000/3200MHz!