ROG STRIX GeForce GTX 1650 Review
Hitman 2
This title, follows up almost linearly from the 2016 reboot of the Franchise. Built on the Glacier 2 engine, this second entry into the rebooted series, sheds it's DirectX 12 API option and offers only DirectX 11 support. Not that is matters much as the improved engine and visuals are vastly improved over its original outing. Hitman 2 builds on the foundation laid out by the first game, offering a near seamless transition from the events of the first title. Compared to the absolute best in 2019, it isn't quite up to snuff, but it makes up for that with some wonderful lighting techniques along with detailed and densely populated environments. Texture work is mostly consistently high, but characters lack the fine detail and finish you'd expect in other games released in the last 24 months. Overall a solid follow up and one that is presented exceptionally well.
Assassin's Creed – Odyssey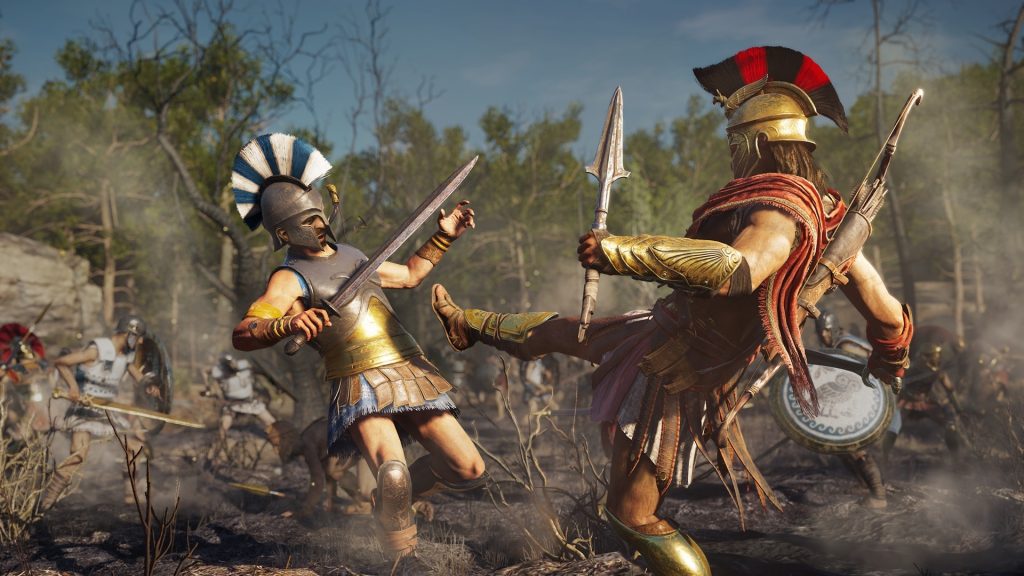 The latest entry into this long running franchise makes use of the AnvilNext 2.0 engine. Developed by Ubisoft Montreal, the engine includes day and night cycle, enhanced lighting, reflections, AI, deferred lighting, ambient occlusion, a dynamic weather cycling system, a camera mode, improved crowd AI, as well as advancements in animation and improved visuals. One of its most innovative features is its use of Autodesk's HumanIK middle-ware package Capable of generating structures in a flexible and automatic manner while following specific design rules and templates, which reduces the amount of time and manual effort required for artists and designers to create intricate environments. Visually this is among the best looking games available today and is easily the best expression of the engine to date.
---
You are here: Page 5 – Performance: Hitman 2 and Assassin's Creed: Odyssey