Phanteks Introduces Glacier C399A CPU Waterblock for AMD Threadripper
Rotterdam, The Netherlands, September 6th, 2017 – With the release of AMD's newest flagship CPU, the X399 Threadripper, Phanteks is excited to introduce the Glacier Series C399a. The full CPU waterblock from Phanteks are designed to work seamlessly with AMD's new X399 Threadripper which allows serious overclocking and extreme performance.



Made from premium materials according to the finest standards of craftsmanship from Phanteks, the C399a water block delivers extreme cooling and improve stability under high overclocks for the enthusiasts. The C399a is custom designed for AMD's high end CPU's (RYZEN Threadripper) and features a massive copper base and fin surface area. VITON sealing from the Automotive and Aerospace Industries ensure the best reliability and longevity.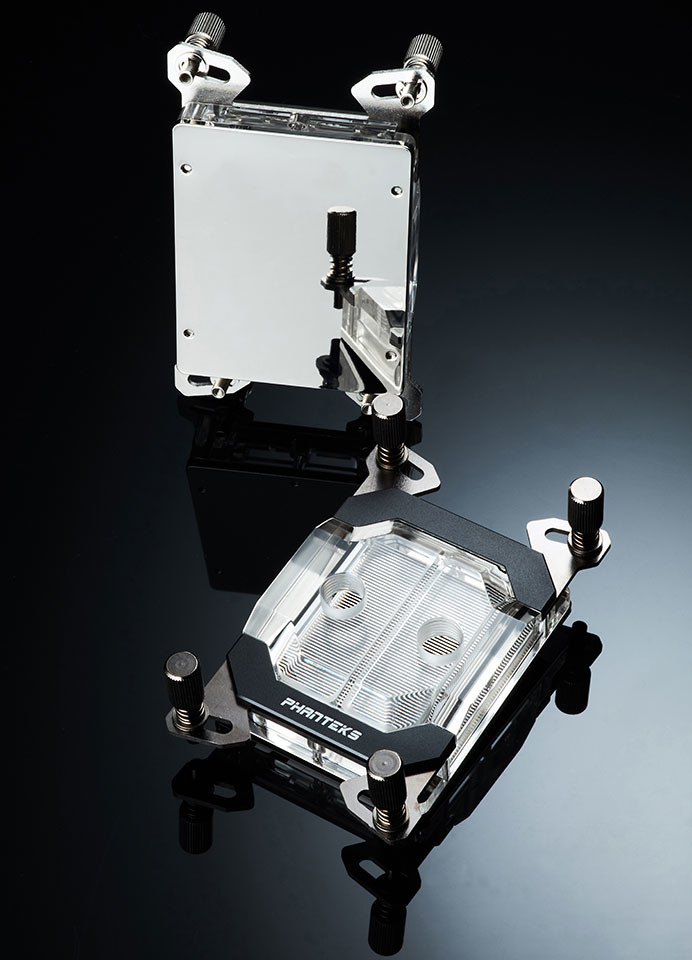 The Glacier Series features RGB lighting to let you synchronize lighting patterns and effects from your RGB motherboard and Phanteks RGB products.
Phanteks Glacier C399a will be available in September 2017 with two color options: Mirrored Chrome and Satin Black.