Cougar Surpassion RX Gaming Mouse Review
Aesthetics & design
As stated earlier, the Surpassion RX is while sleek, is a pretty general design. Obviously, a right-handed mouse, it fits well despite being on the smaller side, lending itself to a fairly comfortable claw grip. The LED lighting while simple by today's standards is perhaps more elegant, highlighting only the Cougar motif and the wheel.
LED brightness is commendable even though the limited number of colours. That said, within the colours available and the patterns you each one is distinct and free of colour contamination which is often the case with fully customizable RGB lighting on mice and keyboards. Overall, it's simplistic but in this simplicity, it works well and is quite attractive.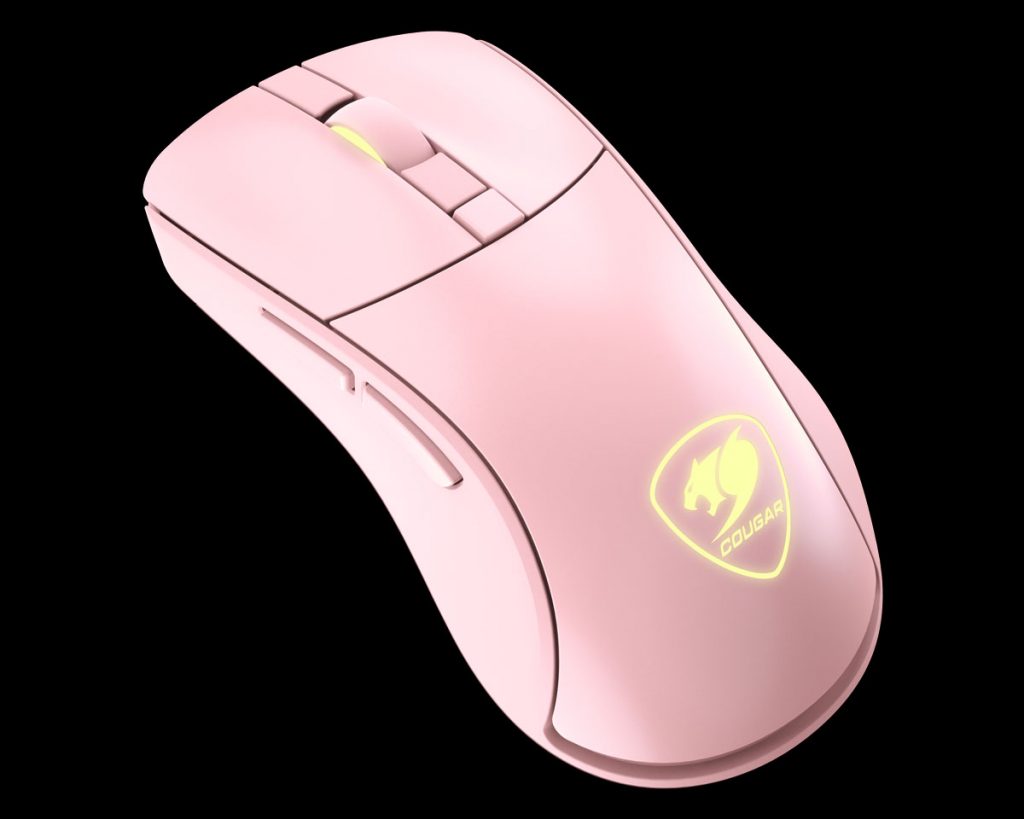 There also exists a pink version of the Surpassion RX, not my sort of thing but the more options there are, the better. Overall, I quite like what Cougar has put together here. It's not going to win any design awards, but I'd dare anyone to call it unsightly. It's understated, but wonderfully so.
---
You are here: Page 2 – Aesthetics & design