Cougar 700K EVO Gaming Keyboard Review
General Impressions
I must say that out of all things I appreciate about the 700K EVO, it has to be just how good it feels to type on the keyboard. It doesn't sound all that great as the metallic spring click comes through, but you learn to live with this, especially as the tactile feel is literally second to none.
I'm unsure what is responsible for this but I do believe the choice of plastic or how it's been treated has a lot to do with it. It feels somewhat softer than the other Cherty MX-Red switch keyboards. Another noteworthy aspect of the 700K Evo is the RGB lighting which is much better than I could have ever expected. The colours are vivid and come through in a consistent manner across all the keys. There's some light bleed at the base of course, but you have to be looking at the base of the keys to notice it.
Setting up your colour scheme is also significantly easier than on most programs and in particular when compared to ICUE. With the Cougar software you simply click or highlight the key and pick the colour. One you've configured your colour scheme you click save and it is saved in the appropriate profile on the keyboard. It is the most obvious and direct UX I've had in a while. For just that alone it gets full points in my books. It's truly a pleasure to use and its greatness is in its simplicity.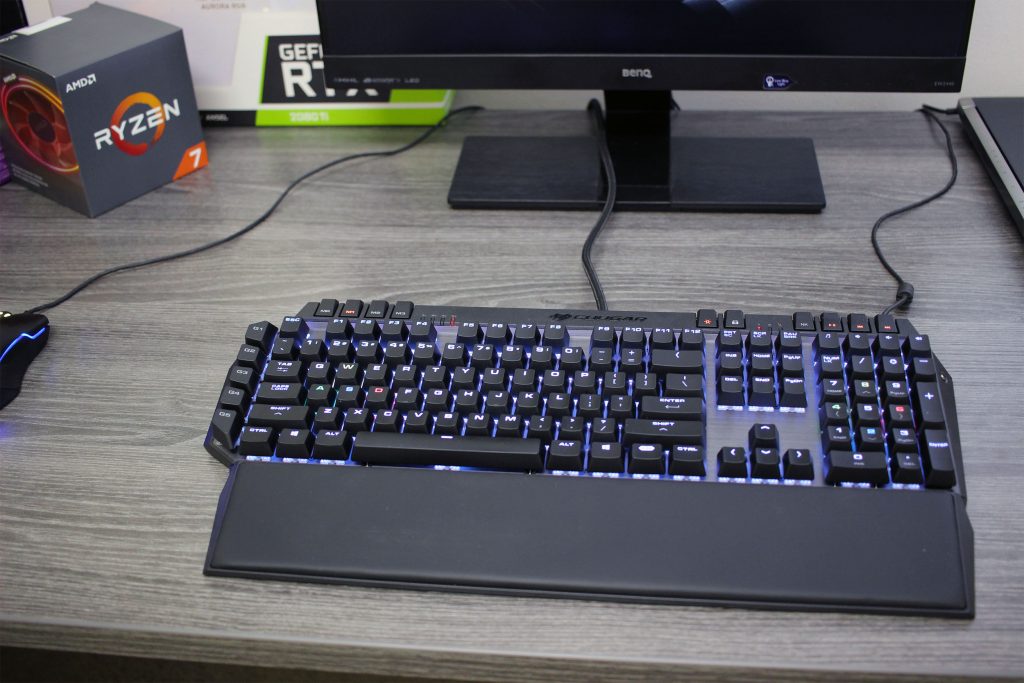 The aspects above would be enough to sell me on this keyboard, but then there's also the palm or wrist rest. It is by far the most comfortable wrist rest I've ever come across. It feels great and offers great support while being quite soft and great to the touch. Without a doubt it's the best I've ever had the pleasure of using.
The overall gamer aesthetics are not for me, I prefer a rectangular keyboard without any of the angles and protrusions. That's a minor issue though as when I put together everything else that this keyboard does well, it's simply irrelevant. Here's hoping others with similar sensitivities are not deterred one from what is by all accounts an excellent keyboard.
---
You are here: Page 5 – General Impressions