Corsair HS70 Pro Wireless Review
Recording quality & General impressions
Below is a little sample of the recorded voice quality with the HS70 Pro and I must say It's acceptable to my ears. Since, I'm no streamer (precisely how you're reading this instead of watching it) though I won't be able to speak to how well this mic is for such purposes. Regardless, it's serviceable quality and I do believe should do just fine for in game chats etc.
General Impressions
For your investment, the Corsair HS70 pro will most certainly deliver. Once again, I was surprised by just how versatile the headset is. It won't blow you away per se, but if you're coming from budget headsets even the Corsair's own HS35, the HS70 Pro is a noticeable upgrade, not so much the recording quality but most certainly in audio reproduction.
Despite all my praises, there are two aspects of this headset that could be improved upon. The first of which is the volume dial. By far, it's the cheapest plastic and of course the cheapest feeling part of the headset. It's out of place given just how well everything else is put together. More apparent with the cream option (as reviewed) which in combination with the stitching pattern sell this as a premium headset (which it is). As such, flimsy bits – no matter how small are easily noted.
My 2nd grievance with the headset is actually a software issue with the microphone. What happens is that when you power on the headset; a voice alerts you to the 'microphone off' state. This is despite the mic being plugged in and enabled. Looking through the Corsair forums, it turns out the solution is to simply start iCUE with administrative privileges. This worked and I've not had this challenge since discovering this.
Comfort
In closing I want to discuss comfort. Obviously, this depends on your head size, shape, ear location, size etc, but the HS70 Pro can quickly fatigue the ears and or temples for some. The initial fit is supremely comfortable, only for that to yield, giving way to ear fatigue.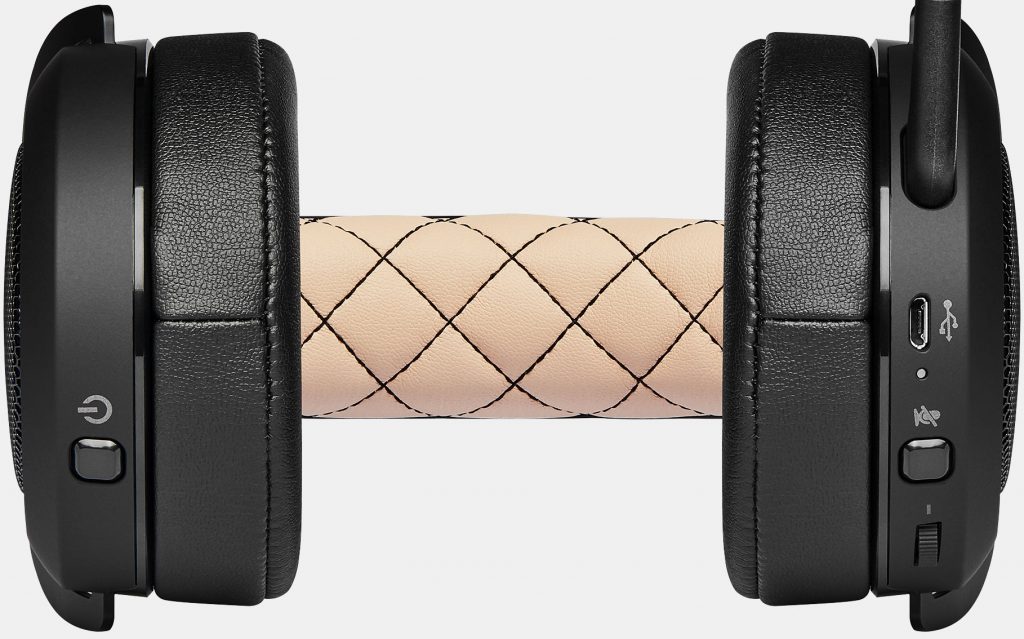 By comparison, the Virtuoso RGB is not nearly as comfortable initially, but can be easily used for hours on end without experiencing any of this. I found that setting the headband asymmetrically (6 and 4 setting for example), or placing the rear of my ears against the cushion as opposed to being entirely housed within helps. In this way I could use the headset for much longer, perhaps twice as long.
---
You are here: Page 6 – Recording quality & General impressions