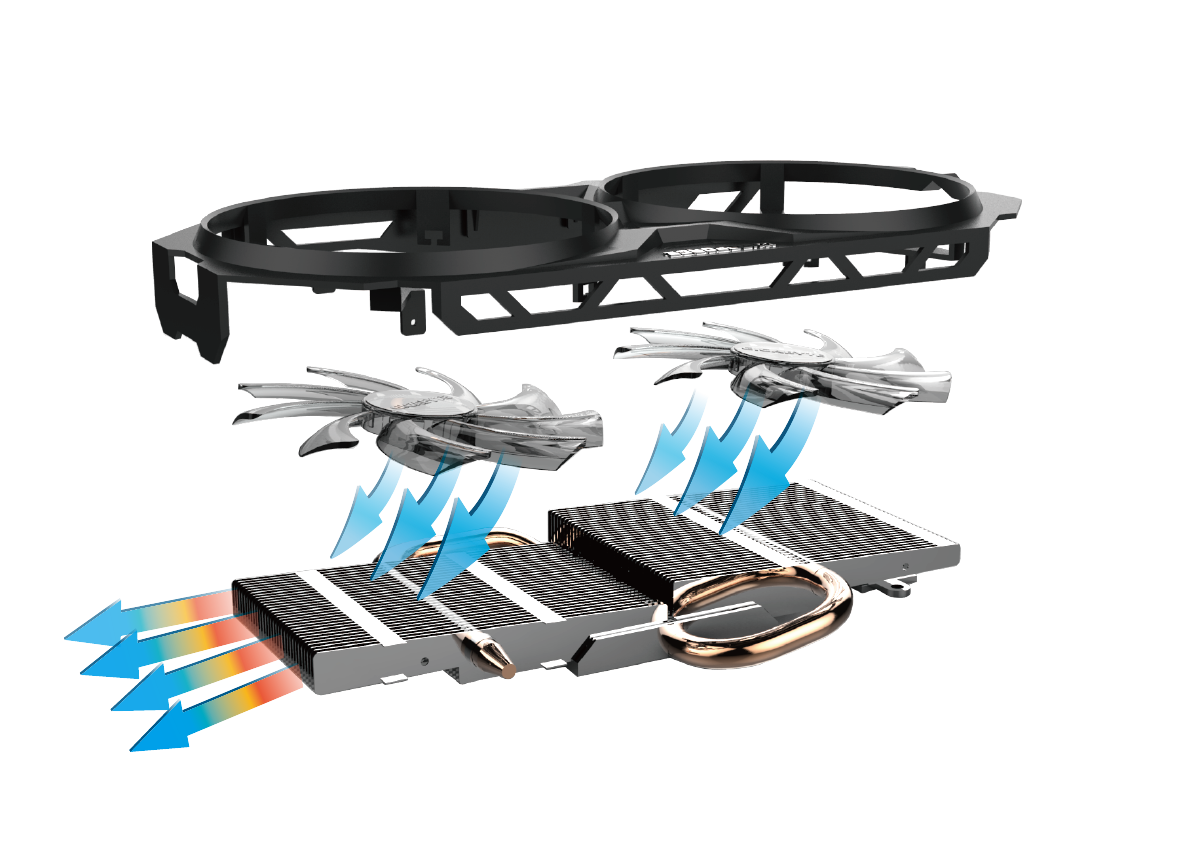 WINDFORCE 2x cooling design plus 28nm GCN Architecture : The best choice for HD gaming experience
GIGABYTE, the leading manufacturer of motherboards and graphics cards, is pleased to announce Radeon™ R9 270 Overclock Edition Graphics Card (GV-R927OC-2GD). Starts from the dark blue PCB to the WINDFORCE 2X cooler, GV-R927OC-2GD is an overall custom designed graphics card. Built in 1024 GCN stream processor, 2 GB high-speed GDDR5 memory and 256-bit memory interface, GV-R927OC-2GD is also well overclocked to 975 MHz (boost clock). Equipped with two 100mm inclined fan and an S-type pure copper heat pipe, GIGABYTE WINDFORCE 2X cooling system guarantees the powerful airflow and heat dissipation capability to keep the graphics card extremely cool, quite and provide the best performance.
WINDFORCE 2X cooling system, not just cool but quiet!
GV-R927OC-2GD features WINDFORCE 2X cooling system with parallel-inclined fin design, two 100mm inclined fans and S-type pure copper heat pipes. The combination of anti-turbulence inclined fans and pure copper heat pipe helps to reduce excessive heat and minimizes the flow of turbulence between fans. It can efficiently enlarge the air channel on the graphics card vents and creates a more effective airflow system in chassis.