AORUS RX 5700 XT 8G Review
Red Dead Redemption 2 & Forza Horizon 4
---
RDR2 is easily in my opinion the most visually arresting title on PC to date. It's incredible what Rockstar has produced and it runs surprisingly well for the visual fidelity on display. That isn't to say it's easy at the highest quality preset, in fact it's to the contrary. The AORUs RX 5700XT here is good for FHD and QHD. It is possible to further improve visuals setting the individual settings to Ultra, but for the sake of consistency the visuals slider was set to favour quality and pushed all the way to the end (right).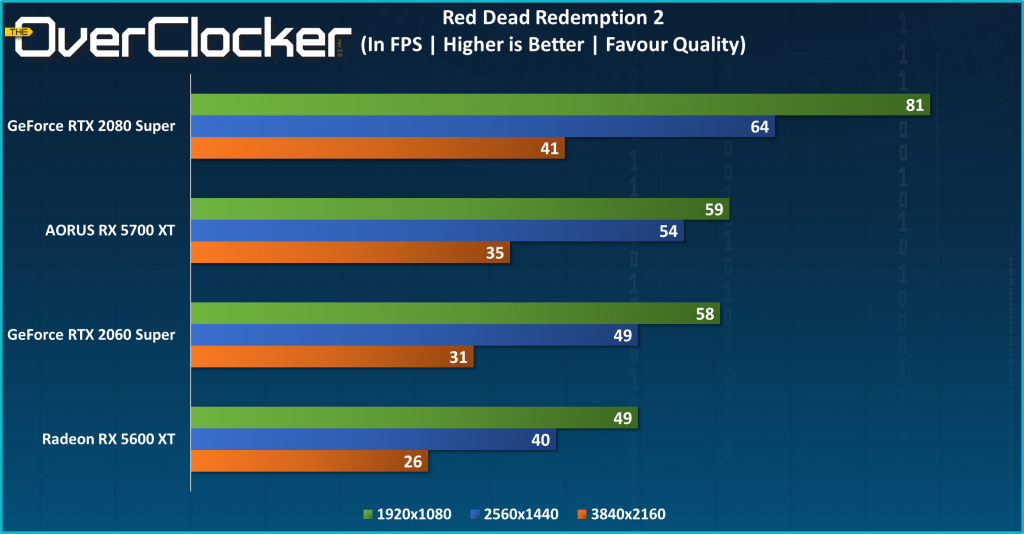 Forza Horizon 4 much like RDR2 above represents par none the most impressive visuals of any racing game to date on the PC. Moreover, Turn 10 has managed to make this a breeze to run on just about all modern hardware. Even at 4K, the AORUS RX 5700 XT delivers over 85fps. With this game you can completely max out everything and enjoy butter smooth frame rates at the highest pixel density.
As stated above, this game runs exceptionally well and is by far the most visually impressive racing title out thus far.
---
You are here: Page 8 – Red Dead Redemption 2 & Forza Horizon 4