AORUS RX 5700 XT 8G Review
Visual Inspection
---
The AORUS card provides up to six display outputs, split equally between three HDMI 2.0 ports and three DP 1.4 ports. Excellent connectivity options for muliti-monitor users all around. One of the major selling points of  mid to high end AORUS cards.
As with many other AMD cards, the Aorus Rx 5700 XT ships with a dual BIOS feature. One BIOS for quiet operation and another for performance. I'd not bother with changing to the quiet BIOS simply because the card is quiet enough as is. However if you need to use your PC in a noise sensitive environment I guess it could come in handy.
Another 'feature' we've come to expect from such cards is the Fan stop functionality. If there's no need for the fans to be spinning, then they simply don't. This supposedly prolongs fan life on top of reducing noise. Be it you're convinced by this or not, it doesn't hurt to have the feature.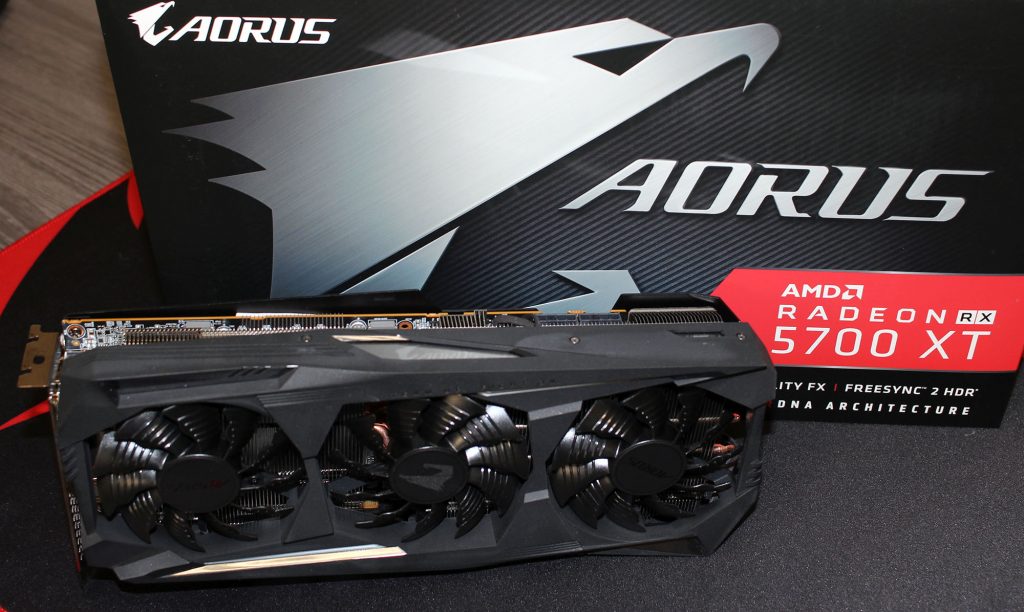 Overall, I've no strong opinions on the visual aspect of this card one way or the other. With the RGB lighting on it looks kind of stylish, but for the most part it isn't a massive departure from what Aorus had been putting out over the last several years. The value here is all in how it goes, more than what it looks like.
---
You are here: Page 3 – Visual Inspection